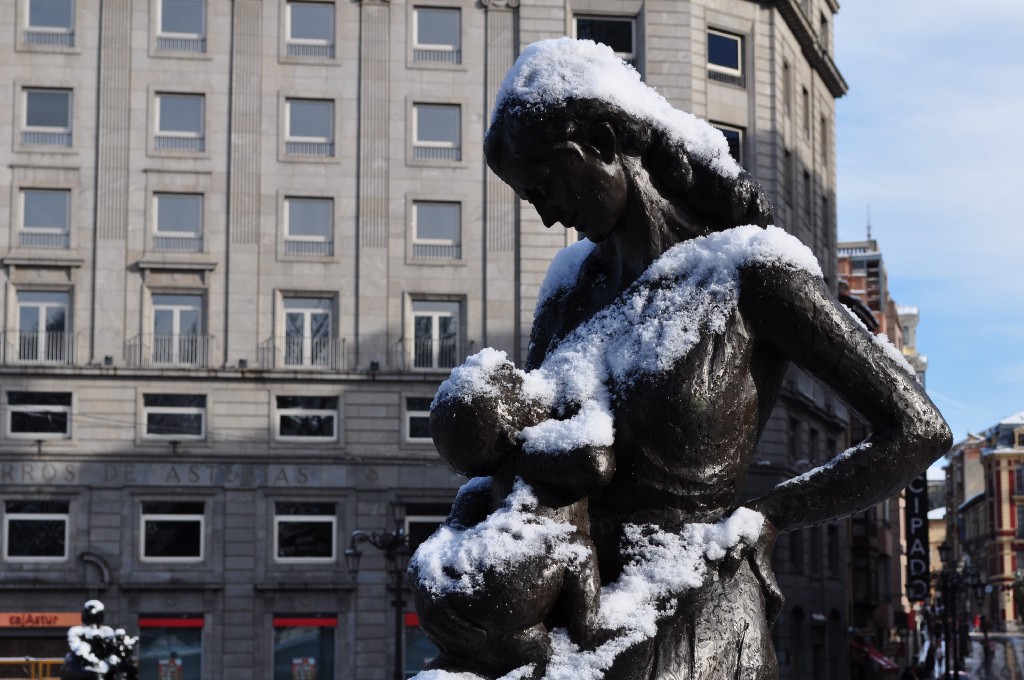 When engineering teams aren't diverse, only certain people's problems get solved.
On April 27–29, MIT Media Lab will host its second Make the Breast Pump Not Suck Hackathon. The aim of the hackathon, the first iteration of which took place in 2014, is to bring technological equity to the table, to develop improved lactation devices, to fight the stigma of breastfeeding, and to brainstorm services that better support women who want to breastfeed their babies in a society that often shuns the practice. Centered on collaboration over competition, the hackathon brings together top CEOs of women's health companies, teams of doulas, mothers of color, and LGBTQ parents and families to help generate better solutions for the breast pump.
Even for people who are not mothers, the hackathon highlights the need for collaborative innovation that reflects a wider community, making room for equity by design. But, breast pump? For many, that's still a hard pill to gulp down, at least at first.
I'll admit that I don't think much about breastfeeding and I think of breast pumps even less. I'm a 48-year-old, unmarried, unpartnered woman. It's more likely that I'd be struck by a bolt of lightning inside my own apartment than become anyone's biological mother. And basically, a hackathon is like spring break for nerdy white dudes, so why should I care about what they're doing? I have no tender mound of nipped flesh in this game. I've no breast in this pump.
The thought of breastfeeding conjures mythological images for me, like the 13th-century sculpture La Luna Capitolina, the Capitoline Wolf, nursing the frozen forms of Romulus and Remus. The lean she-wolf grimaces as the greedy twins, mouths and hands open, wait for her milk to rain down. My mind skips ahead 400 years to 1977, when Buffy Saint Marie breastfed her then baby, Dakota "Cody" Starblanket Wolfchild, on Sesame Street, while Big Bird observed.
In a recent television ad, Wisconsin gubernatorial candidate Kelda Roys not only challenges Scott Walker's reign, but takes on the stigma associated with breastfeeding by nourishing her baby while delivering her campaign message. This seems like a revelation, so infrequently do we see breastfeeding in our culture.
Until last week, I didn't know my own mother breastfed me. She never told me, and I never asked. I never even thought about it. This revelation just slipped out during a conversation between commercial breaks while watching Scandal. I thought about my bond with my mom, how strong it is, and how important it must have been to her back then, as a politically active, working mother and wife in 1970, to create space to breastfeed me in a time when women were also boldly expanding the territories of feminism and the meaning of womanhood.
The Troubling Erasure Of Trans Parents Who Breastfeed
Today, we treat breastfeeding as a solely natural occurrence. I mean, you don't ask grass how it grows, right? We expect all mothers to be capable of breastfeeding, and to disappear from public life to breastfeed behind closed doors, or in dirty toilet stalls. Insurance companies give free, but subpar, breast pumps to poor and working poor mothers. But when those break, they suggest mothers have failed to adequately use said breast pump, which seems to have as many moving parts as a pocket watch, and then pressure them into feeding their baby factory-made formula when that's not their preference, often as a result of their "failure" to express their milk using the pump. (It's important to note too, of course, that women should have the freedom to decide the best way to feed their children, be it breast or formula or some combination of the two.)
We gaslight mothers by saying things like, "breast is best," while ignoring the need for an equitable infrastructure, like paid family leave, so they actually have time to bond with their children. We tell women we value them most when they become mothers because, "[we] believe that children are our future," and then we rob them of the time to actually parent their kids. How is this all supposed work?
Catherine D'Ignazio, an Assistant Professor of Civic Media and Data Visualization Storytelling in the Journalism Department at Emerson College, and co-founder of the Make The Breast Pump Not Suck Hackathon, was a graduate student with a newborn pondering the answer to this question while dealing with the complications of feeding her third child and getting to class. Using a breast pump became an essential part of her life and routine when she faced a medical crisis. This need for a breast pump also revealed many of the problems women face in the pursuit of using the machine.
We gaslight mothers by saying things like, 'breast is best,' while ignoring the need for an equitable infrastructure.
"A couple months in, I couldn't breastfeed for 48 hours," D'Ignazio tells me in a phone interview. "It was a little insane I couldn't find any help. I was a privileged person, I could pay out of pocket, and I literally couldn't find anyone to help me. It was fine, he didn't die, but the experience was traumatic." D'Ignazio explains that while she possessed the affluence to obtain high-quality health care, key elements of postpartum support, like an efficient breast pump, and the infrastructure of time and space to use it was lacking.
Her third time pumping, D'Ignazio says she had a revelation:
"Shit, I'm sitting on this bathroom floor pumping, at MIT, in this super fancy building in the most elite engineering school in the world. Why am I sitting on the fucking floor?"
Her frustrations led D'Ignazio to reach out to her colleague, Alexis Hope, a designer and research affiliate at the MIT Media Lab and Center for Civic Media, to tackle the problem head on. "That was the starting point of the whole thing," D'Ignazio says. "We were in a position of power — we could do something about this!"
In 2014, the MIT Media Lab hosted its first hackathon to improve the breastfeeding and breast pumping experience. That's not to say making the hackathon happen was an easy sell. "[The Make the Breast Pump Not Suck Hackathon] was perceived as weird by students, faculty, and administrators at first," D'Ignazio says. "Like, why are you doing this?" But soon, more people got on board. "One particular group was so moved by the talks and energy of the event that they dropped out of volunteering and formed their own team. They developed this warm pump cover to make the pumping experience more warm and fuzzy." She recalled some team members said, "I see why this matters."
Your Attitudes About Parenting Might Be Classist
While 2014's Hackathon was a fun event that brought together 150 engineers, designers, health-care providers, parents, and so many babies that the event set a Guinness Book of World for the most babies at a hackathon, it was a predominantly white experience that seemed to be designed for a privileged few. Ultimately, the hackathon rendered solutions for the breast pump that mostly only wealthy people could afford, like a $1,000 breast pump — not exactly what D'Ignazio had in mind.
"[Innovators] made a lot of assumptions about people's job situations — that they had a private office to pump in, access to outlets," D'Ignazio says. Innovators assumed that they'd provided solutions to serve the needs of all women. But innovation requires equity; otherwise you end up with technology like soap-dispensing sensors that only trigger soap when a white person uses them. Real change comes when the most marginalized in society are able to harness the power of equity to move forward.
That's why even I, a childless human, am on board. It's time to create a world that works for everyone, not just the privileged few. The breast pump is as good a place as any to push for inclusion in design, and that can't happen without equity on all fronts.
Real change comes when the most marginalized in society are able to harness the power of equity to move forward.
Kimberly Sear Allers, author of The Big Let Down: How Medicine, Big Business and Feminism Undermine Breastfeeding, and the Media and Communications Strategist for the team, has been instrumental in the shift of perspective on the hackathon. According to D'Ignazio:
"[Allers'] book was a galvanizing force to think about how we address these things in a more systemic way while maintaining the playfulness and let's-do-it spirit of the first hackathon, at the same time recalibrating who's innovating and who's at the table."
D'Ignazio says Allers' research provides a pathway to understanding the power of shifting the narrative of breastfeeding from corporations and insurance companies — with their shitty products and policies that profit from our collective silence — to sharing personal stories that support the expansion of breastfeeding knowledge between mothers, their children, and their families. And by giving nursing mothers a place to share their stories, engineers can hopefully better understand what they really need.
Allers explained that "it's not okay to have a group of white male engineers designing something that needs to also help low-income white women, and when there are many black and brown engineers who should be at the table as well." Black and brown voices will also be amplified in the hackathon's participants and teams.
Bad Advice On Foster Daughters And New Mom Nudity
The Make the Breast Pump Not Suck now hosts four organization communities through its Community Innovation Program Breastfeeding Innovation Fellows. The Boston Team, under the leadership of Nashira Baril, is working on the creation of a free-standing birth clinic to be based in Dorchester, Massachusetts. Harambee Care of Detroit, led by Executive Director Anjanette Davenport Hatter, is developing tools for self-advocacy and to increase the availability of lactation support based on the individual needs of mothers and infant care. Rachael Lorenzo, Founder of Indigenous Women Rising, is working with Pueblo and Apache seamstresses to develop breastfeeding-friendly regalia that will allow mothers to breastfeed while maintaining their sacred practices. And the Tupelo team, spearheaded by Toni Hill of Northeast Mississippi Birthing Project, focuses on breastfeeding equity and culturally appropriate care.
Along with the diverse voices of the teams participating, hackathon organizers will present the findings of their story collection project from the previous hackathon. Many expressed their displeasure with the time it takes to clean the pump, the god-awful sound it makes when in use, the need for more discrete ways to pump when in public, and the pain of having one's nipple suddenly sucked into a plastic, conical-shaped cup. The story collection also yielded compelling arguments for not only better breast pumps, but improved postpartum services for mothers and families.
"The reason we are doing this again is the immense story collection and analysis process that happened after the last one," Becky Michelson, Project Manager at the Engagement Lab at Emerson College and the Program Manager of Make the Breast Pump Not Suck Hackathon, says. "During the last Hackathon there was an email open to the public that said 'share your experiences and we'll share them with engineers, technologists, and researchers.' People thought a few dozen would come in. More than 1,100 stories came. Some of the findings were…there was a lot of internalized shame, guilt, anxiety , and depression, because people felt they are failing."
The Tech Bias: Why Silicon Valley Needs Social Theory
According to Michelson, the stories revealed that a better breast pump is a societal issue. Our culture, while pressuring new mothers to breastfeed, is not set up to help women and new parents succeed at breastfeeding and pumping when they need support. "We need to take on a more system-level approach to change and to galvanize creativity, innovation, and advocacy for breastfeeding and pumping support," says Michelson, "so it's not just about the pump this time around; it's about the ecosystem, technology, and program services for the postpartum experience."
Adds D'Ignazio:
"The stories were about way more than a breast pump. They were stories about going back to work, the stigma of breastfeeding, the places where people were pumping. There were stories of women feeling like failures. That's what galvanized us to think about how to address this in a more systematic way. We needed to turn that negative energy on the system that was failing us."
The us means ALL of us — even no-baby-having people like me, because in order to create real change we have to center the most marginalized to see that change.
Included in the latest iteration of the hackathon is the work of Kate Krontiris, Principal Investigator on the Hackathon's Leadership team."The design [of the breast pump] itself is an issue of equity," Krontiris says. "We don't value parents' time. If your baby requires triple feeding [to up a mother's milk supply], if your baby had to eat every three hours — two out of three hours are spent feeding and cleaning the pump, and that's one hour of sleep every three hours. Designing a pump to be a much better and more efficient process actually has real implications."
While the need is obvious to hack the breast pump, Kimberly Sears Allers cautions us all to question our reliance on machines, even breast pumps. Allers suggests that we balance innovation, policy, and equity if we really intend on fruitful results of this hackathon.
"I feel very strongly that breast pumps are a necessary evil," Allers says. "Women actually deserve time to mother. We can't let the pump enthusiasm distract us from the fact that it is a crime that women are going back to work two weeks after giving birth and that we have to rely on a machine to finish the job that we're not allowed to do ourselves. We have to not become a Pump Nation and turn the pump into the all mighty thing to save us, when what we really deserve is time to mother, time to breastfeed and be with our kid."
Even so, Allers says that breast pumps should at least work efficiently if we must use them, and that tied to efficiency, this is the true value of using the machine — the value of a parent's time.
The breast pump is a tool, and one whose use affects all of us, breastfeeders or not. Let's make better ones that work for everyone.