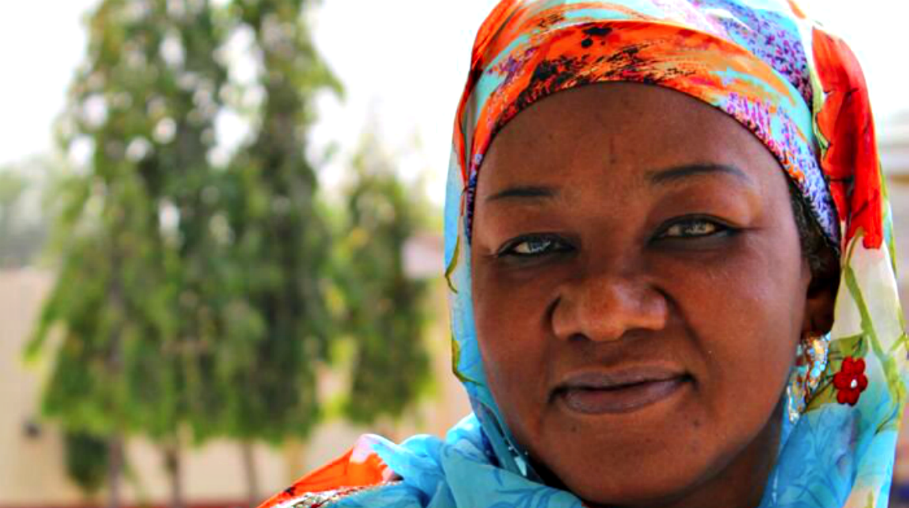 "In this war against insurgency, I don't take sides."
Sixty-year-old Hajiya Hamsatu Allamin—popularly referred to as "the woman that speaks with Boko Haram"—is the mother of 8, winner of the 2016 Joan B. Kroc Institute for Peace and Justice's (IPJ) Women Peacemakers, and is one of the most powerful conflict mediators in Nigeria today.
Boko Haram (which loosely translates to "Western education is forbidden"), was formed in 2009 by a group of radical Islamic fundamentalists who violently oppose Western forms of government, education, and society. Since they began an insurgency in northeastern Nigeria, more than two million people have been displaced, at least 20,000 killed, and thousands of women and girls are believed to have been subjected to horrific sexual abuses.
The militant terrorists' sprawling power and destruction continue today; on Sunday August 19th around 2 a.m., Boko Haram stormed Malari village in the Borno state with guns and rocket-propelled grenades, claiming the lives of more than 60 people in their continued attempt to establish a so-called Islamic state governed through fundamentalist Sharia law.
Hamsatu's activism—which started about the same time as the insurgency—focuses on gaining justice for raped women and girls, re-integrating the ex-wives of Boko Haram, and rehabilitating former child soldiers.
In this interview, Hamsatu discusses her potent human rights work, her persistent fears, and the ever-evolving fate of the Northern Nigerian women who have suffered under the terror of Boko Haram.
Orji Sunday: What factors influenced the rise of Boko Haram and your activism against Boko Haram?
At some point Boko Haram lived among us in various communities throughout Maiduguri, Nigeria. Whenever they attacked on the military, they would return to the community and we would absorb and hide them—to expose them is to ask for death. And when the military came for counter insurgency operations, they would arrest every youth in the entire community, including the innocent. When the violence escalated, the military started burning our houses too.
At any rate, the military was a threat and Boko Haram was another threat on the other hand. It was in this crossroad that I decided to speak against the silence. I encouraged the communities to stop hiding the insurgents. This made me popular with the people and the insurgents, too, and those encounters made me gradually embrace full time activism. The Boko Haram were all living with us, they were the children of the people we knew, but you couldn't talk about it, and nobody could go and report it.
The Boko Haram lived among us and whenever they attacked the military, we would absorb and hide them—to expose them is to ask for death.
Click To Tweet
Can you talk about your activism with the sexually abused women and girls in northeastern Nigeria?
When Boko Haram seized some communities and small settlements in Banki, a Nigerian town bordering Cameroon, many residents fled to Cameroon. The Cameroon soldiers captured them, collected all they had, and allegedly stripped the women naked, asking them to spread their legs wide and open so they could molest the women as they so desired.
Later the Cameroonian army handed over the refugees to the Nigerian army. At Bama, a city in Borno state Nigeria, the Nigerian military separated women and children and husbands—the women and children were moved to an IDP facility in Bama, Borno state, Nigeria.
It is during their stay in the Bama IDP camp that they suffered huge sexual abuses; they alleged that military officers demanded sex before offering them food and relief materials.
We organized these women and girls into a group called Knifar Movement to collectively seek the release for their husbands after years by the military, in addition to getting justice against the alleged rapists. The violated women are over 1,600, and some of them had babies out of those sexual violations.
But nobody listens to us or cares to look at their situation.
Can you talk more about confronting Boko Haram insurgents?
Whenever there is such incident, I go to the women in those communities, get the details and report to the government sponsored security agents. In all honesty, it was very risky. And sometimes, the insurgents would come to me brandishing their guns, but I still kept talking to them.
Gradually even Boko Haram came to understand that I was neutral and harmless and they started opening up to me. They apologized for the threat and started telling me their own version of the story. They would tell me, "Mama, your government does not value life."
There are more than 1,600 violated women— some of them had babies out of these sexual violations—but nobody listens to us or cares to look at their situation.
Click To Tweet
Why does Boko Haram respect and trust you to lead negotiations with the government?
It is very easy. They know who is honest and not. They tell me:
"Mama, we are not willing to listen to any man, much as we are ready to listen to you. When our leader was killed in 2009, and we went underground and those who were shot during a harmless burial ceremony were allowed to die because the military refused to allow us donate blood to some of them who were just injured. The government did not care about justice then, but you did. So why should we listen to them when nobody listened to us?"
In this war against insurgency, I don't take sides. If some military personnel suffer violation and injustice and he is willing to speak up, I would join him to fight for justice. I know that the ordinary Nigerian soldier too is a victim.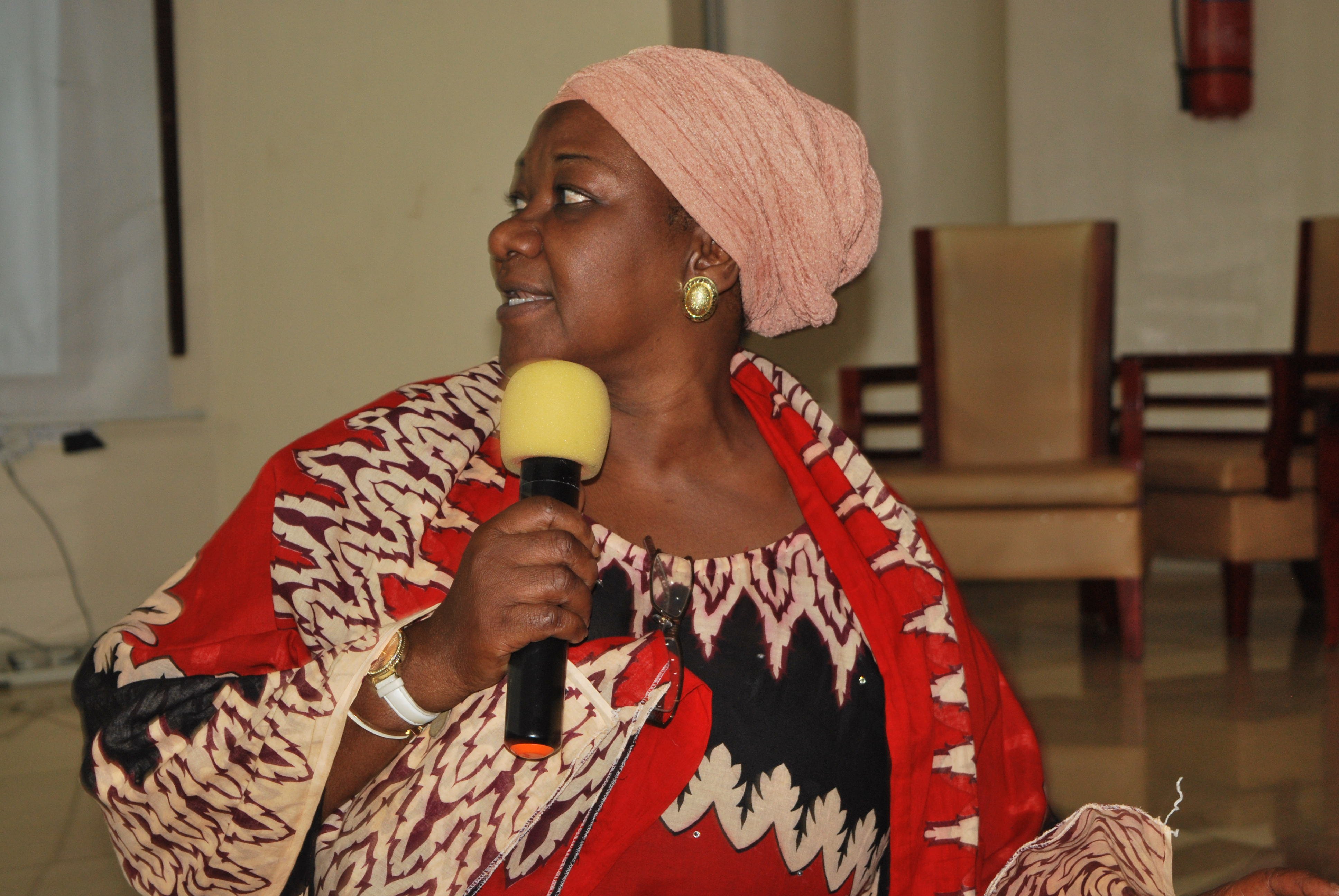 Can you speak about your other project targeted at ex-wives of Boko Haram?
I want to engage the former wives of Boko Haram next so that they wouldn't go back. I have started in a small scale, but I want to assist them in every possible way to get back to their life and society. Because of my little resources, I need to create a small social network amongst a small number of them and we can take it further from there. And some of them are pregnant from Boko Haram. The plan is to send the younger ones to school and train the older ones on the trade of their interest, in addition to providing start-up stipends for them. Then I would engage the communities on the danger of sidelining these people. But I don't have the resources to do this all alone or to do more than this.
What are the mistakes in the current handling of the Boko Haram issue?
We have a lot to do to get this war over. And a whole lot more to do after a truce has been reached. Almost every person and institution tackling this war is focused on humanitarian issues. We have not turned our attention to the root causes. How can a society saturated by former child soldiers, aggrieved women, aggrieved suicide bombers, and aggrieved survivors—people who have lost a stable psyche—sustain peace?
My prayers and pleasure every day is to touch the lives of my people. And to change the little I can change. Making a difference in their lives.
What are your fears and worries especially looking at the nature of your work—you are almost confronting death daily?

I am not afraid of speaking or dying. Many people warn me not to speak because my work is dangerous. Sometimes I worry that my immediate family could be targeted. But, I worry more about the women and the children because they have lost everything. They don't have a future. They are living a completely hopeless life.
How can a society saturated by former child soldiers, aggrieved women, aggrieved suicide bombers, and aggrieved survivors—people who have lost a stable psyche—sustain peace?
Click To Tweet
How do U.S. policies, leaders, and legislation dovetail with the situation in Nigeria?
The United States and the United Nations could do much more and I already said that when I addressed the United Nations Security Council a few months back. But a lot depends on Nigeria—a principal partner in resolving the conflict. While I blame the U.S. partly, I truly understand their position. If the Nigerian government had created the platform to deserve support, perhaps the U.S. could come in. This is a country that is not interested in her own progress. I have done politics in Nigeria and I know it does not work.
Nigeria is a country that is not interested in her own progress.
Click To Tweet
What does the future hold for these women?
The women don't have future unless we decide to give them one through collective actions as humanity. They have lost everything—their husbands, their children, their relatives and all the people that meant something to their lives. It's sad, but in truth, the future is particularly bleak because even the government does not care.
Who is your hero?
My father is my hero. He taught me to read. He gave me everything to succeed. And he believed in me. My mother did not want me to go to school, but my father held firm and encouraged me. 

If you'd like to help support Hajiya Hamsatu Allamin's work please consider donating to ICAN (International Civil Society Action Network) which supports women's rights, peace, and security.