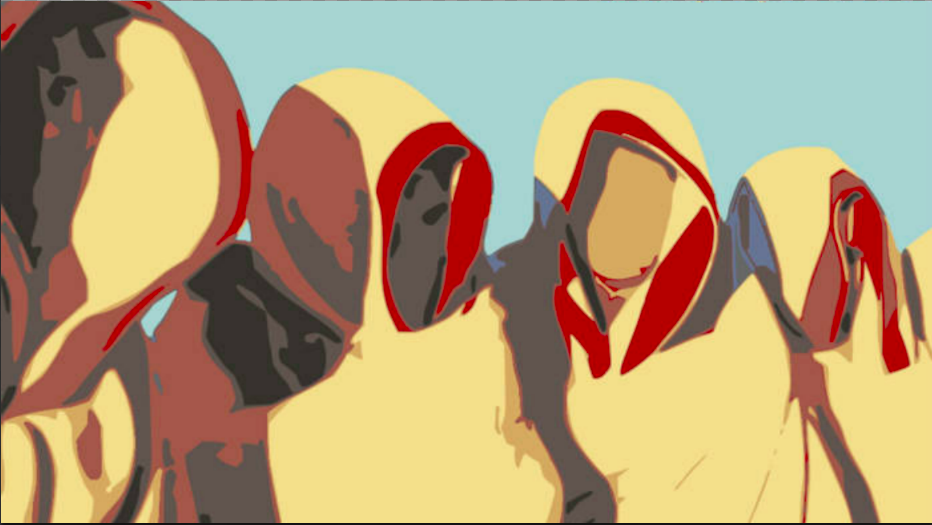 We experience not only the in-betweenness of gender, but also the instability of 'home.'
I'm Ayesha Sharma, and I'm an agender multimedia creative. I move through emotions like waves and, especially with the experience of gender and cultural dysphoria, I've felt an urgency in the past year to find a community that would provide comfort in shared identities and could foster mutual growth at the same time.
I was motivated to find a medium to share these discussions around gender and cultural dysphoria sonically.

On several warm December afternoons in Cape Town, South Africa, old and new friends sat down around a coffee table to discuss something that was relevant to all of us: gender disruption. We are six trans and gender variant people of color who share a real boredom in the gender binary.
Some of us were determined in our resistance of gender conformity while others had grown tired and frustrated from the backlash we'd received and the dysphoria we experienced.
We had gathered on these afternoons to collaborate and spend time with one another, but our meetings offered us much more: community affirmation toward some of our daily struggles.
Shared identity definitely does not mean shared experience, but it can provide mutual comfort and potential growth.
Click To Tweet
The group of us includes Rumano Fabrishh, Jay-Aeron Gertse, Reinhard Mahalie, Nazlee Saif Arbee, Suhail Kapdi, Saadiq Shiraz Soeker, and me, Ayesha Sharma.
We're from South Africa, Namibia, and the United States.
From Southern Africa, East Africa, South Asia, and Southeast Asia; we are diasporic migrants through generations.
And so we experience not only the in-betweenness of gender, but some of us also feel the instability of "home."

I produced the beats for each track through personal meditations on diaspora and gender resistance and then traveled to Cape Town to take part in relevant conversations with other trans and variant people of color.
I then recorded our conversations and later sampled words, phrases, and sounds from these recordings to overlap and mix with the theme-inspired beats I had produced.
The process evolved to become this autoethnographic EP, called Diasphoria: A Narrative Archive for and by Trans People of Color. The EP features two main tracks, "Catharsis" and "Imagining." "Catharsis" is meant to stand as an ideological and emotional exploration of (gender) oppression and imagining as a journey in seeking elevation from the personal struggles that oppression brings as well as from the mental restrictions that keep us from actualizing our expansive selves.
This five-track recording offers a taste of our theory-forming, community-affirming group discussions.

Trans and gender variant people of color, like in this very project, are often the creators of content; the teachers, and the earth-shakers.
That's why, when several conversations are sliced up and put together, they stand as an exhibition of new knowledge — new theory. Trans and gender variant POC are academics, journalists, and creatives in the fact that our personal acts of resistance and persistence boldly oppose colonial social structures. In that, people who occupy these identities have the potential to be role models and uncomfortable truth tellers.
The sentiments shared in this EP are arranged specifically for trans and gender variant POC listeners, as the discussions themselves were initiated with the intention to promote insight, affirmation, and expansion based on shared identities.
They comment on colonialism and the gender binary, gendered bodies, queer desire, self-confidence and community affirmation, religion, morality, social media community, and much more.
Others who are not trans and gender variant POC are invited to listen to this EP too, but with the understanding that the goal shouldn't only be to consume, but to hold oneself accountable to meaningful reparations as well.
Some of the ways that this is possible are by promoting the media visibility of trans and gender variant POC creatives as well as by supporting representation of trans people by trans people, when cis queers often gain disproportionate mobility for capitalizing on them instead.

This project would not have been possible without the energy and time of my friends and collaborators.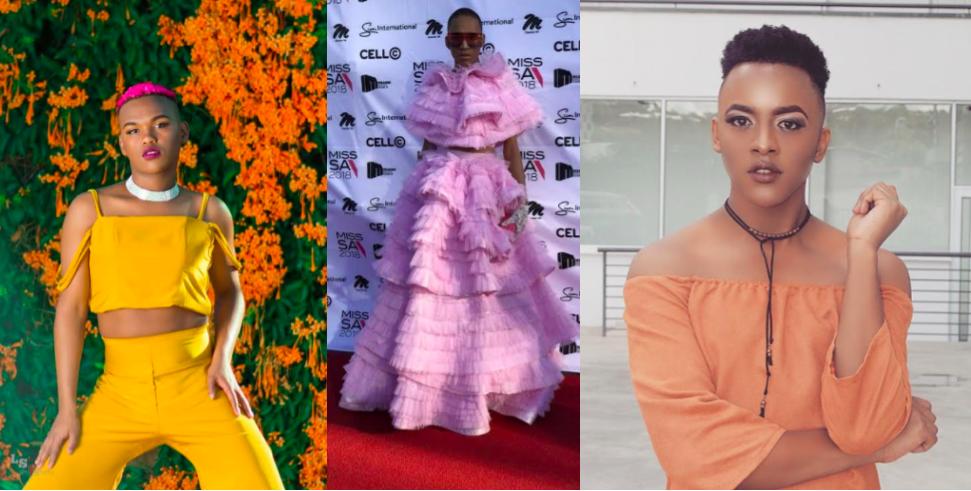 Jay, Rumano, and Reinhard are an inspiring team who possess the capabilities to revolutionize their industries and people's lives in the process.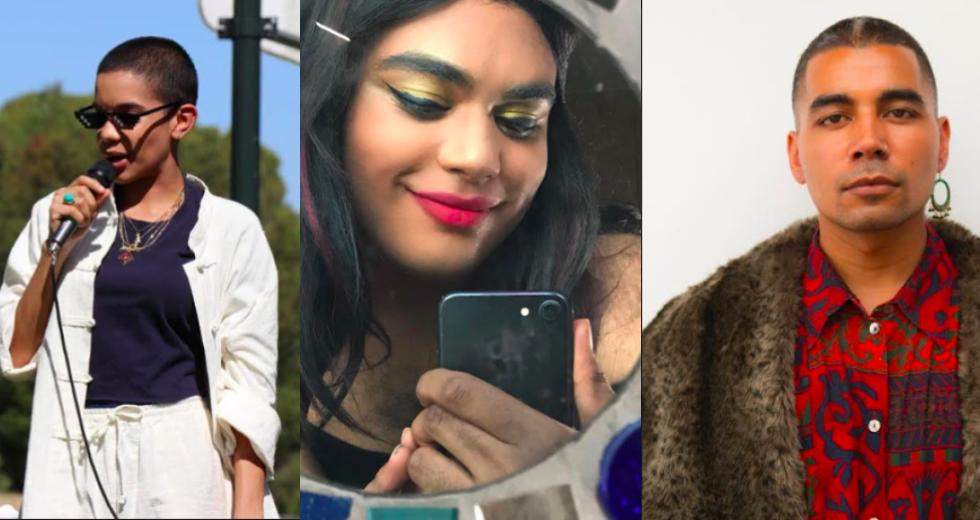 Saif is passionate, intentional, and steadfast in their messages of liberation, meaning that they come away from most interactions either getting free things, loyal admirers, or stupefied students. Suhail is a hilarious, humble, and explorative soul whose interests are subtly rooted in a motivation toward deeper meaning and morality. Shiraz is a force whose essence and beliefs challenge traditional knowledge through creative practice.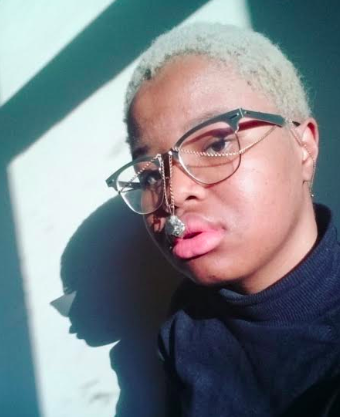 Wandile Dhlamini was the illustrator for this project and created its cover in addition to individualized designs for each track. They're brilliant, bold, hilarious, and talented in pretty much everything they do.
If you like what you hear in this project, share it. You can also download all five tracks directly through Bandcamp.
Also, check out my feature on this project's collaborators soon to be released on Everyday Feminism and be sure to follow everyone on social media to support their latest work. You won't regret it.