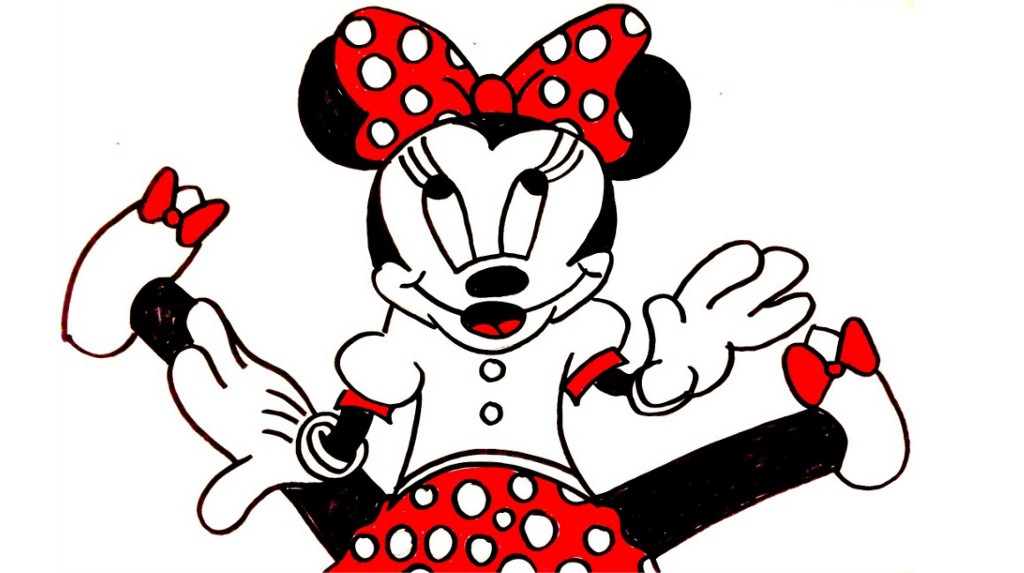 I spent my high school years in Orlando, Florida, so I would know.
By Liz Magee
Instead of going to the mall as most teenagers do to get their flirt on, we would go to Disney World. Everyone either knew someone who worked there, or they worked there themselves and would get in for free. Many a teen's first job in Orlando involves working retail or monitoring the ride lines . . . or being trapped in a Pooh suit.
Here are the seven best rides to journey from being a mere girl with curiosities to an almost-woman. In descending order:
1. Buzz Lightyear's Space Ranger Spin
This one only made the list because of the cardinal rule when it comes to choosing a ride to get finger-banged on: two to a car. Most rides make getting fingered impossible due to the nature of the seating arrangement. For example, Space Mountain seats only one per row, making it impossible unless, of course, you service yourself. I do not recommend doing this considering the unexpected and dramatic drops and turns that Space Mountain is famous for.
Buzz Lightyear's Space Ranger Spin is a game however, so be prepared to lose if you do indeed get fingered whilst on the ride. It's a laser shooting game and although the targets shine bright in the many black-lights, the ride is overall very dark and slow moving making it a viable option for getting some f in your v.
2. The Twilight Zone Tower of Terror
While I do not recommend doing the deed while being dropped repeatedly from over 130 feet, I included The Tower Of Terror on this list because getting fingered on it is not only possible, it can be terribly exciting experience when properly executed.
Sit in the back row. All you need to do is request this and the Disney staff must see to it that you get your preference. This may mean waiting an extra few minutes for a new elevator car to arrive. But like Shake Shack, it's going to be worth the wait. Before the drops, this ride is very dark and the old-timey hotel setting even allows for an air of romance.
3. Splash Mountain
As with Tower of Terror, I don't recommend performing the act during the big drop, but there are plenty of opportunities leading up to the main event. Again, sitting in the back is vital since up to six people fit on a "log" but seating is two in a row. Be aware of other cars sneaking up behind you and (insert pun about "getting wet").
4. The Monorail
The monorail is the above-ground subway system for Disney World, only it is nothing like the subway system. It is clean and efficient and therefore the opposite of New York City public transit. The only similarity is that there are times when you and your date turn out to be the only two passengers in the train car while journeying from the Magic Kingdom to EPCOT or perhaps your overpriced, themed hotel room.
Obviously a hotel room is the ideal location for any sort of rendezvous, but an empty monorail car is a fine place to get things started. Plus there are poles if you are talented in such ways.
5. Spaceship Earth
This ride is quite possibly the slowest moving ride on Disney property and maybe even the entire world. It seats two to a car and it inches through a thorough history of communication. It's a very long ride, pretty dark for the most part, and very boring, making it an ideal situation for some hanky-panky. Warning: during the backward descent there are cameras that display your face so, you know, be cool.
6. The Tomorrowland Transit Authority PeopleMover
This is a very popular choice for the ole digit in-and-out simply because there is never a line. You can always walk up and get on (and get off!). While most of the train appears to be outside, there is a good amount of time spent inside various attractions in Tommorowland.
At one point you get to see Walt Disney's original plans for World domination via a toy model. You could get some action in then but you can really go for it once inside Space Mountain. It's very dark and slow and you can hear people screaming from the roller coaster above. It's as close as you can get to experiencing that scene from the movie Fear.
7. The Haunted Mansion
This is the best ride at Walt Disney World Resort to get fingered on. It has everything: it's very dark, super slow, and seats two to a car. You can get things started right away by pretending to be scared and snuggling up close to your date. At one point there is a backward descent, similar to the one in Spaceship Earth, but with no camera! There is however, a mirror trick at the end of the ride. I do recommend finishing up quickly after the backwards move so as not to get caught by the car next to you or an employee, or have a hitchhiking ghost make it a threesome.
There you have it. If you choose any other ride I question your technique or I assume you have a specific fetish of some sort.