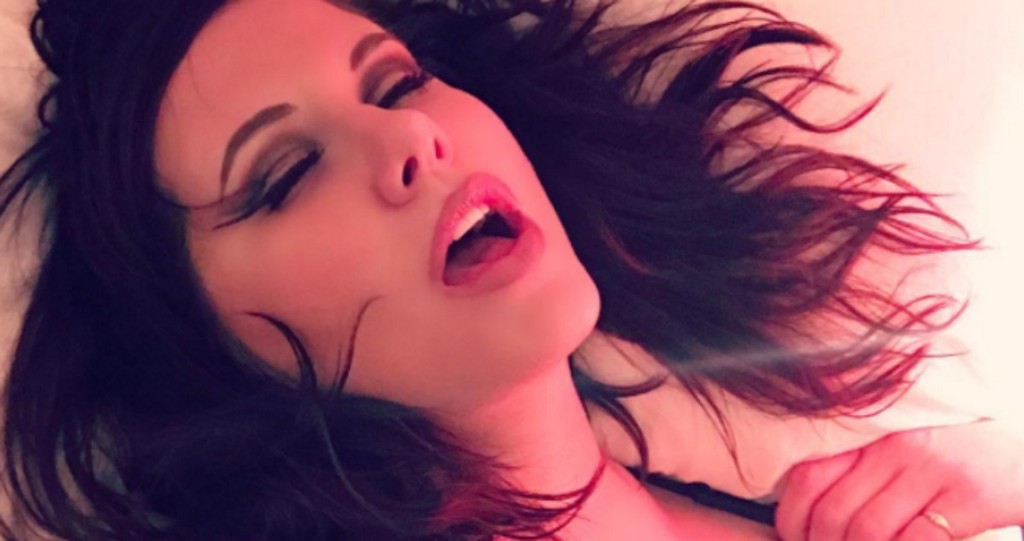 Seeing a woman accept all that stimulation, all that flesh, fills me with arousing wonder.
The Establishment is the proud home of sex, gender, love, kink, and what-the-hell-is-that-all-about podcast "Why Are People Into That?!" hosted by educator, activist, and media maven Tina Horn. (Listen to previous episodes on the kinky pleasure of getting inked, the glory of bodily fluids with Jenny Zhang, and the leather-studded world of BDSM with dominatrix Troy Orleans!)
In this episode and accompanying essay, you'll hear from kinky porn power couple Maitresse Madeline Marlowe and Will Havoc discussing the technical, romantic, artistic, and queer potential of creating the bodily wonder that is gang bang porn.
— LISTEN TO PART 1 OF THE PODCAST —
— LISTEN TO PART 2 OF THE PODCAST —
In February of this year, I traveled to San Francisco to stay at the Kink.com Armory and report on the final week of porn production there. During a break from observing and interviewing, I had brunch with two of my oldest friends from Oakland—Dylan and Isobelle—whose band Vvd Wndws makes the moody disco theme music for Why Are People Into That?!.
Over scrambled eggs and black coffee, I told them about the shoot I would be attending the next day; it was for the site Hard Core Gang Bang. Directed by Maitresse Madeline Marlowe, the sex scene would feature five male performers topping one female performer, Amber Ivy. She would be sucking all of their dicks, then having vaginal and anal sex with each of the men, sometimes all at once in various configurations. There would be bondage and verbal degradation, double penetration, and facial cum shots.
The site's entire conceit is based on the real sexual fantasy of the women involved. Amber's fantasy was to play the role of Audrey Horne in a surreal Twin Peaks parody.
Gang bangs are some of the trickiest sex performances to choreograph; the result is a frenzied cacophony of limbs and genitals designed to overstimulate the viewer. It also happens to be my favorite kind of porn to watch while masturbating.
Seeing a woman accept all that stimulation, all that flesh, fills me with arousing wonder. It's like the old joke about the reason straight men like girl-on-girl porn: "I agree with both of them." When I watch a gang bang I agree with the woman who wants all the dicks in her mouth, her cunt, and her ass; and, I agree with the men who find this beautiful woman irresistible.
Gang bangs are some of the trickiest sex performances to choreograph.
Click To Tweet
Dylan and Isobelle were curious about the work I was doing, but Isobelle told me she was very disturbed by the concept of a gang bang. I was surprised by her reaction. I have grown to have a very positive association with the term. This is partially to do with coming up in a community of sex workers, who might commonly say, "I've gotta get some sleep, guys, I have an early call for a gang bang tomorrow!"
A good friend of mine recently exorcised some post-divorce emotional demons by staging a Satanic wedding gang bang. But it's also from running with leather pervert crowds, where clubs like the Gang Bang Girls will arrange group sex scenarios with the same careful attention to detail of friends planning a surprise birthday party. When I think gang bang, I think of sporting envelope-pushing fun with friends.
To Isobelle though, and probably to many others, gang bang is not a pleasant term. It evokes violation, humiliation, and assault. A non-porn, non-kinky gang bang means rape. Rape as conspiracy, rape as ritual, rape as social camaraderie, rape as a bonding experience for rapists. The fear of masculine power is a very real fear many of us live with every day. The truth, which can be uncomfortable, is that fear and arousal are inextricably linked.
The scenes depicted on Hard Core Gang Bang are not rape. They are defined by the "magic key" of consent, as Rush Limbaugh recent put it. He meant it sarcastically, but actually provided a tidy guide to group sex ethics: "If there is consent on both or all three or all four, however many are involved in the sex act, it's perfectly fine."
The night before her Twin Peaks scene, I asked Amber if she was nervous about shooting her first gang bang. For her, there was an appealing promise of being the center of all the erotic attention.
"I love group sex," she said. "Everyone is on their own level, but you can meet someone where they're at and experience another person and another feeling. I think being the focal point is the charm of it all. I like men swooning over me."
Maitresse Madeline shoots gang bangs for a living, and she says she loves the dance of a special group of people collaborating with their bodies. One of the men she works with most often is her real-life partner Will Havoc. The morning after the shoot, we met to record a podcast episode about their art and livelihood.
Asked what she likes about facilitating these fantasies for female performers, Madeline says:
"I love seeing the woman going from pristine and on a pedestal to the end when she's just destroyed, covered in cum like a toaster strudel, hair a mess, eye makeup running down, clothes ripped off, adrenaline pumping. I look at her in that moment and I see the huge smile on her face. Her power is thick in the air."
Madeline is one of the most creative pornographers I've ever met. She takes time to get the art direction details right. She writes scripts, requiring porn stars to memorize actual lines and get into actual character. Sitting behind the lights to watch her direct Amber, Will, and four other experienced bangers, I knew I was in the presence of a great conductor.
And for those who may think gang bang porn literally recreates the subjugation of women, Will has a different perspective:
"Sure it's macho sometimes, and that can be fun," he tells me. However, not all male porn stars will do this kind of scene, and he suspects it's because it's more than a little homoerotic.
"We have a female performer friend," Will says, "who once told me she likes to rub the dicks together just a little extra in her mouth."