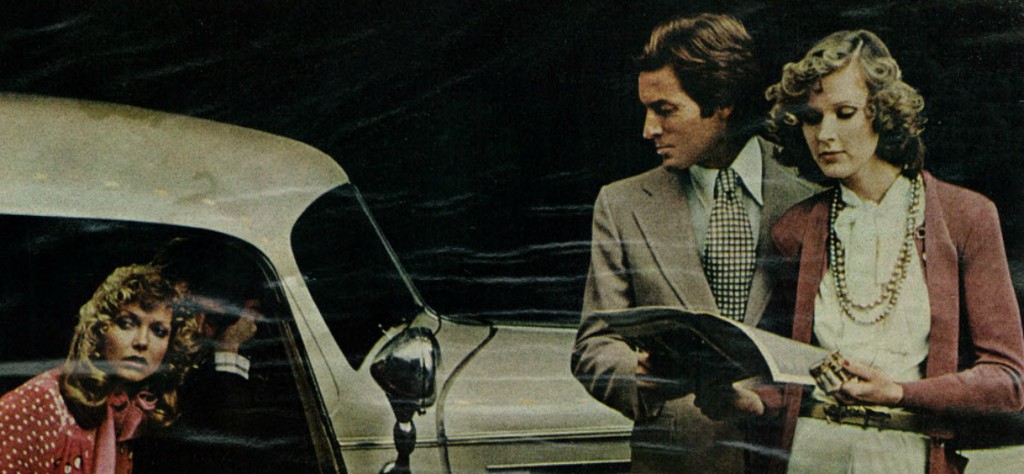 Have you ever worn a pair of nylons? No? Then consider yourself #blessed.
Oh hai and happy Friday!
Today I want to bring you something special from the twisted mind-coffers of 1977. Because I love you.
Because you're #soprettysodumb, you probably don't know that the "world of art" is comprised of jaunty red berets, glinting candelabra . . .
and pantyhose.
That's because you're a philistine.
I bet you also didn't know heterosexual men prefer human flesh to look like a table leg.
That's because you're a daft plebeian who'll never find love.
I'm gonna go ahead and say, I'm not entirely sure these copywriters consulted their lawyers on this one. I feel like the Federal Trade Commission should have flagged the living shit out of this ad as perjurious hogwash.
Who knows what the art world looks like?! (I've always thought of it as more of a paint-splattered orgy), but I sure as fuck know all about nylons — and they aren't at all what Hanes would have you believe.
Have you ever worn a pair of nylons? No? Then consider yourself #blessed: The elastic pinches all the fat around your stomach leaving those pink, painful seam-dents on your hips; the crotch is somehow always sagging (despite the suffocating elastic) and prohibits any normal movement of your legs; your skin is rendered a monochromatic hue guaranteed to clash with the color of your face and arms; and every time one leg brushes the other there is a barely audible scratching of plastic on plastic that makes one's teeth itch.
BUT. Let's be clear. I am super into men lowering their giant, maybe-bifocals as I walk by to ogle my body. Especially if they're artists. Also, who doesn't want a formal portrait of themselves with a shellacked helmet-head clad in a white, wizard-sleeved Banlon dress?
AND THEN GETTING TO WEAR THAT SAME DRESS TO THE ART OPENING SO THERE'S NO QUESTION AS TO WHO THAT PORTRAIT IS OF.
ME. BEAUTIFUL, SPECIAL ME.
Soooo, maybe this whole nylon thing is worth it after all?