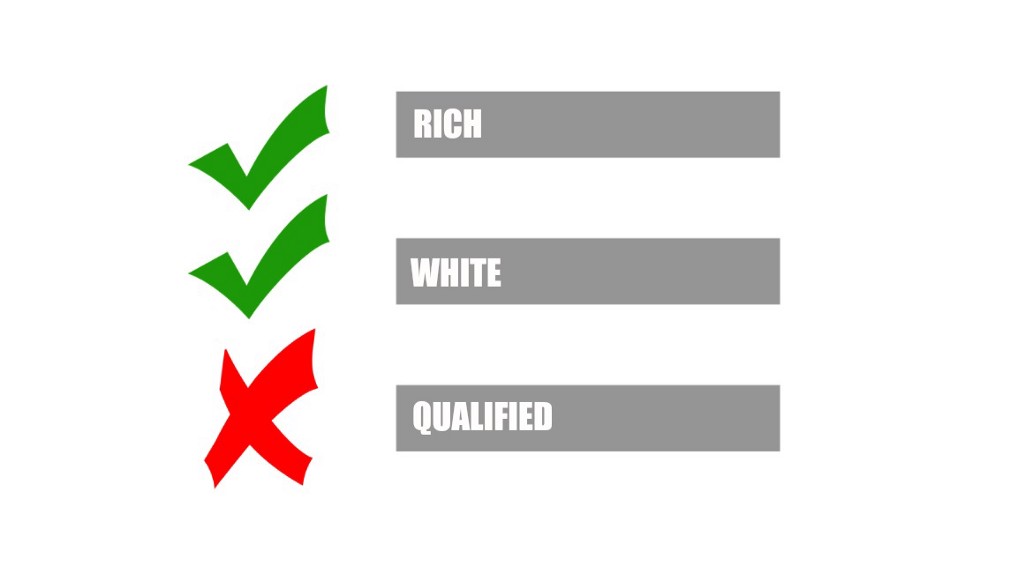 To Whom it May Concern:
I am writing to apply for a position in the Trump cabinet. It doesn't matter which position — as a rich white man I believe I am qualified to serve in all of them.
I have decades of experience being both white and rich. Like President-elect Trump I worked very hard to earn the money I inherited.
I began my career as a lowly vice president at my father's high-end hotel and global development conglomerate, Edward Vernon International Luxury Corporation. Through industriousness, entrepreneurialism, and my father's death, I've risen to CEO of EVIL Corp.
As CEO I have shown great leadership and business acumen. My responsibilities include increasing my own compensation, evading taxes, and hiding evidence of fraud and malfeasance. I'm confident these skills will prove invaluable in President-elect Trump's government.
I am also proud to call myself a job creator. I've created thousands of jobs and increased my company's profits by hiring low-wage, part-time workers and providing them meager benefits. You can see I am passionate about the economy.
My complete lack of government experience makes me the perfect candidate for a top position in the federal government. I particularly look forward to constructing policies that will benefit myself and my industry. I'm certain that what's good for rich white men like me is good for America. I know President-elect Trump shares my values.
Thank you for your consideration. Please feel free to contact my character references, pharmaceutical executive Martin Shkreli and former Wells Fargo CEO John Stumpf.
Cordially,
Edward Vernon Jr.
CEO, EVIL Corp.