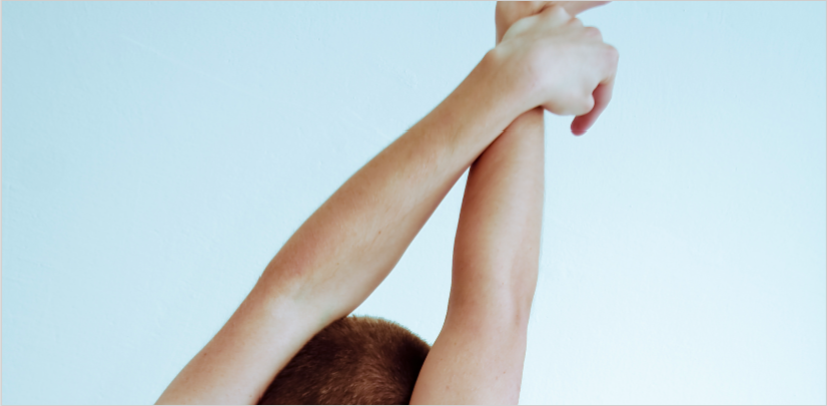 To be clumsy is not to be fragile: it is to know that one is breakable, and to live (speak, interact) knowing this.
Men always want me to share more. From my first boyfriend on. Craig slurred at me in a dorm room hallway that I'd never really let him in, never talked about my feelings or had a single serious talk with him throughout our senior year of high school.
I shook his grip from my arm.
"But you didn't either?" It was a question how I said it, and stepped back against the damp wall. We'd been broken up for months, the way I'd expected us to when high school – and what I saw as our role for each other—was over. I was less drunk than him (always) and couldn't quite follow his logic.
But, then, it wasn't actually a logic I could cross into: at its heart was the belief that I should open myself to him, and fully. My thoughts along with my legs. And because I hadn't, he explained to me, I was "super fucked up," around relationships. He teetered and slumped to the floor.
"You never even gave me a chance to know you," he looked up, his lush eyelashes in full effect. I was fucked up because I didn't open: instantly, easily, for him. We'd known each other since we were 12, but he felt he'd never gotten enough of me. He wrenched up his face and twisted toward the floor, and so, across the narrow hallway from him, I sunk down too.
"I'm sorry?" I said, hoping that would end it, but regretted it as soon as I spoke.

In The Body in Pain, her classic text describing the philosophical and spiritual features of pain, Elaine Scarry addresses biblical depictions of the inside and outside of the body, and the dynamics of the divine that operate between. Scarry observes that when a person in the Bible resists God, or belief in God, "…the withholding of the body…necessitates God's forceful shattering of the reluctant human surface and repossession of the interior."
I can't help but see here a masculine God, one that refuses any scenario in which a person refuses to fully give themselves over. As Craig did, pulling at me in that dorm hallway for something he felt he wasn't getting.
It wasn't actually a logic I could cross into: at its heart was the belief that I should open myself to him, and fully.
Click To Tweet
It's not fair, though, to make this only about men.
"He just wouldn't open up to me," Cara sighs. "We spent a whole weekend together and I barely feel like I know him." I'll readily admit it's not always the case that the one prying open is gendered masculine: the penetrating gaze of women and queer people all around me bores towards the deepest darkest secrets of the people we want to know.
"I want him to let me in."
"She's hiding herself from me."
"I want more of you. All of you."
As if there was only one way in to where we're trying to go, and the tunnel is to blame for not being open.

One weekend camping with friends in the Sierras, we laugh the whole time and I feel closer to them than I have to anyone in a while. My eyes tear and my throat is sore from laughing about our sad and weird experiences learning sex at summer camp from older kids, the stupid things we've said while trying to be cool. We are academics, therapists, entrepreneurs and artists—adult people whose intelligence (emotional and otherwise) I respect. But in this weekend I get a break, mostly, from speaking this intelligence. And in these conversations that I've sometimes termed more surface, I feel something more like closeness. More like trust.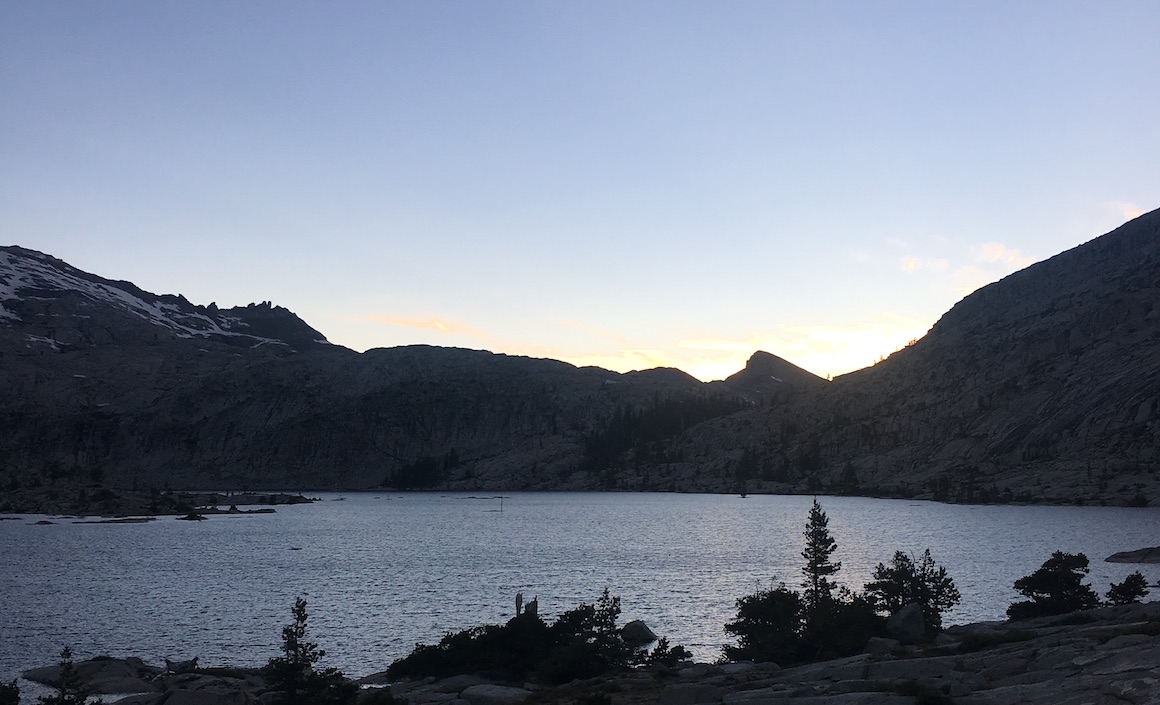 "Yes, because we're trusting each other to know we're not stupid," Ellie says from her perch on the granite boulder. "We don't have to spend the whole time proving we're smart or emotionally articulate, or have good politics, or have worked through our childhood shit…" She trails off and scratches the back of her leg, reaching awkwardly around to where a patch of calf got ravaged by mosquitos. I look away instinctively, not wanting to witness her weird body position. But then I look back.
"…the pose of awkwardness is very dangerous, because at this post-feminist moment one should be a top, one should win, etc," writes Eileen Myles in "Long and Social." Myles is speaking here about the ways in which their own work is "a bad recording" of lived experience, as opposed to the careful curation of a memoir. They term this position of "bad recording" dangerous for women expected to be getting things "right," topping the narrative, so to speak. Myles points here also to the precarity of power by noting their refusal to top. This choice to maintain an awkward pose (a crouch, perhaps) leaves their narrative-body vulnerable to risk. The awkward narrative allows for others to also enter and also make claims upon the truth. The awkward body leaves the story open, incomplete.  

I want to see this awkward body – in part because I have it. I've been managing chronic illness and pain these last few years, and lately doctors have focused on a problem with my hormones. The OB-GYN says too much estrogen in my body is forming the cysts on my ovaries, and the herbalist says my diet has too many estrogen-heavy foods, that I need to eat less of everything on the list she hands me.
"It's important not to feel defeated if the diet changes don't fix everything right away," she tells me. "You are managing a chronic condition."
I'm still trying to understand what exactly this means: how to explain that I'm incapacitated by endometriosis pain one month, but the next am out late and energized every night. I've been turning to sick, crip and disability theory to try to better understand – even though of course I know these are not all the same. What I'm trying to understand between them is how to manage a condition that is largely invisible much of the time, how to manage something intentionally or inadvertently pushed out of view.
But: "…disabilities are not exactly 'visible' or 'invisible' but intermittently apparent," writes theorist Margaret Price in "The Bodymind Problem and the Possibilities of Pain," "…a better metaphor than vision for some kinds of disability might be apparition." I latch immediately onto this, the way "apparition" flickers and returns at unpredictable times – often frightening those present when it appears.
The idea of chronic illness as apparition also feels soothing after years of trying to bore down into the core of how to fix this, how to find one thing I can do that will eliminate my symptoms – and failing, failing to nail it down. Sometimes I feel better but I don't know why. I get up from bed, then later fall over, over and over, never over. I stumble on my words when anyone asks how I am and I try to explain.
"Clumsiness might provide us with a queer ethics," writes Sara Ahmed in Living a Feminist Life. "Such an ethics attends to the bumpiness of living with difference, so often experienced as difference in time; being too slow or too fast, out of time."
The apparition of chronic illness is also "clumsy." Because my body moves clumsily in pain, but also because it is out of time, unpredictable, inconsistent. It does not respond well when asked to be consistent or reliable. ("Sick time is always escaping the institutional technologies invented to contain it," writes Anne Boyer.) It does not respond well when asked to be fully seen and understood. And it does not respond well to normative relations, queering the sense of my relationship to others in care, in attraction, and attractiveness: always incomplete and refusing the happy ending.
The idea of chronic illness as apparition also feels soothing after years of trying to bore down into the core of how to fix this, how to find one thing I can do that will eliminate my symptoms – and failing, failing to nail it down
Click To Tweet
This is why I began with my teenage boyfriend. Because what's awkward and clumsy if not one's first relationship, one's first times attempting sex? Especially in a relationship where I was primarily attracted to the idea of sex, the performance of relationship and its accompanying teenage drama: not to any kinds of hot sex we were actually having. I didn't have the knowledge or communication skills at the time to re-direct or explain this, and so remained stilted in what I told him, how our bodies moved together, and the way, ultimately, we broke up. I guess we should stop dating now, I bumbled on his porch steps the week before we left for college, and bolted away across his lawn into the night.
He remained angry at me for years for this breakup, and for refusing to "let him in" on what I had been thinking, wanting, needing. Things I didn't exactly know myself at the time. And I've come to understand the ableism beyond the misogyny in his anger, the insistence that a body and mind should even be available to seamlessly open.
But also I am grateful now for the clumsiness that surrounded us then, my hormonal body ineptly attempting to work alongside another. I remember us in basements pretending to listen to Dark Side of the Moon on a couch we couldn't figure out how to arrange ourselves upon. Our limbs not knowing where to go against one another, yes, but also the emotional inelegance, how I rarely knew where to look or what to say.
"I considered how one cannot continuously manage one's emotive surface and, mostly, that this lack of control is something to be grateful for," writes Caryl Pagel. So I am grateful to my teenage self, the self that stuck her ass in boys' laps while dancing and didn't know what it meant, genuinely shocked later by their desire. I am grateful to the awkward teenage self who avoided intimacy wherever possible, terrified of risk and then on occasion spilling it all, with Smirnoff Ice.
And not just me but him, her, them, us: crouching underneath bathroom stalls because we'd locked ourselves in and didn't know where else to go but the sticky floor. The sense that we did not need to blast one another open in any masculine-, female-, God-like or therapist-way, because, really, we already were shattered (a la Scarry) open, slithering on the floor and around in our hormones. Our unpredictable bodies our first hint that we might be that way—forever.

This is how I've found myself embracing the clumsy, as a body half performed and half messy, half closed and half open. A person allowed to open only sometimes, a body willfully aware of change and potentially shifting states. To be clumsy is not to be fragile: it is to know that one is breakable, and to live (speak, interact) knowing this.
Clumsy might come in any gender, but because they're the ones I use, I'll use she pronouns here. She's been a beacon to me when I'm in pain, and a beacon to me when I try to explain my illness. She lets me shrug: "it's hard to know how I'll feel next week." She lets me refuse to talk about it when I don't want to. She performs gender as she is available: she lets me spend half an hour on my eyeliner and then say fuck it, and smear it off.
She wants to be seen, but at the same time refuses to be seen completely: a position I'd want, for any person—the understanding that a public presentation doesn't necessarily mean she wants to be taken, opened or entered entirely. Or that she'll be available in this same way tomorrow. Her hormones, her blood, her gender, her feelings, her laughter: none of it demands to be shattered or unwrapped for consumption.
I summon the spirit of clumsy from my teenage self, picking nervously at the pimples alongside her mouth as she tries to end the conversation with Craig on the porch. She doesn't know how to break up with someone gracefully. Her legs are half-shaven and bumpy, and her shorts are the wrong thing to wear in this late summer chill. She blurts and runs. She'll learn more later about what people want to hear. But for now she doesn't know what to say, and I love her for it.