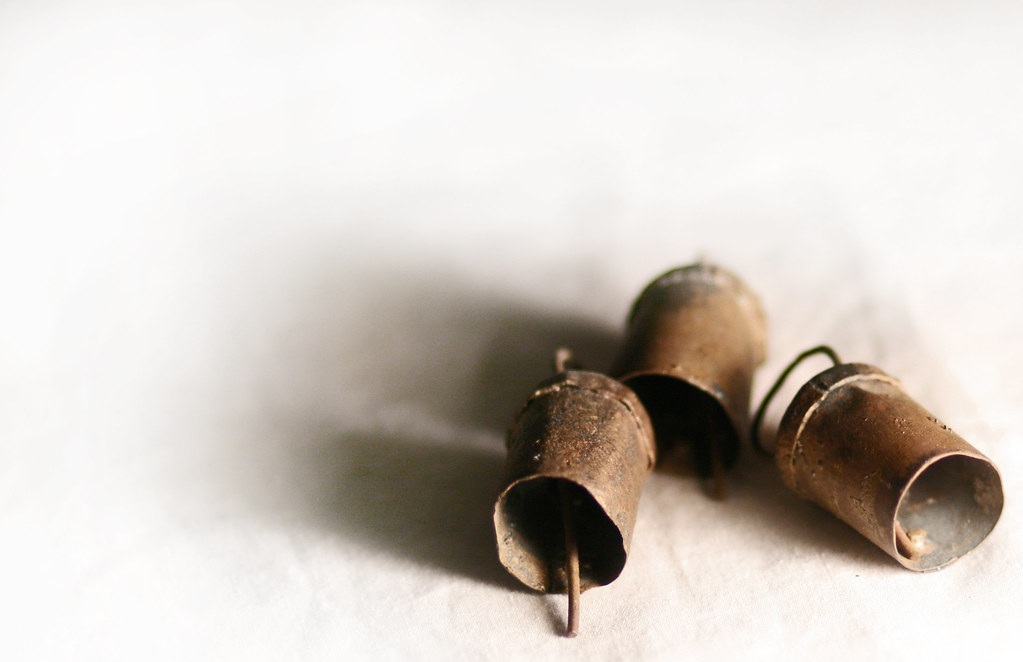 Sometimes amid damaging patterns, the loss of people we love, our creeping self-doubt and bone-tiredness with grey—we need reminding our life has been here, beautiful and shining, the whole time.

Dear you,
It's April, which means National Poetry Month, which means the weather does who knows, which means we're out of Pisces season and into the more go-get-em Aries (thank god).
I spent March actively sitting with things that scare me. On a work trip to teach patient advocacy at a university in Las Vegas, I used my free time to confront the ways my brain creates problematic patternings that come from hurt, trauma, loss, and scarcity.
Obviously, changing the way one functions, copes, and metabolizes is not something that is done in just one month. Nor should it be. However, the last six months of my life have been full of grief, endless rain, physical pain, stress, anxiety, and sleeplessness; I was ready to work on the common denominator of myself.
So I approached it the way I approach everything: as a scholarly pursuit.
This decision to start actively sitting with wounds and things that frighten me isn't an entirely new one; I first felt the need to move into another level of therapy and healing last May, while reading Yosa Buson on a park bench in Los Angeles. I was nearly at the end of my tour, I had lost two friends to unspeakable things (one to an accident, one to a long and painful illness), and my dream of having a book in the world had come true. I was strangely undone by the juxtaposition of those two things.
"Coolness – the sound of the bell as it leaves the bell."
Reading this poem struck me, much like a large piece of resonant metal would, and I've never forgotten it. It is always the poem that starts and ends my meditation as I hear the bell chime. "If you ever find yourself wandering off in your practice," Tara Brach once said, "Just follow the sound of the bell as long as you can."
I started sitting with the things that scare me (abandonment, not being good enough, social anxiety, grief) because I had reached a place in my healing where it seemed possible to do so without damaging myself; through somatic therapy, talk therapy, EMDR, writing, books, and community (and yes, sometimes even medication) I've built a strong base.
I also started meditating because I wanted to be less afraid of dying.
While the death of my maternal grandmother seemed sudden, comparatively, the death of my paternal grandmother was a long, long goodbye. Visiting her was always a practice in sitting with death and dying. At a point, she had been dying for so long that I stopped seeing her hands as they were when I was a child; I gave manicures to nails brittle and aware of time passing.
I'm currently working on translating a collection of poems by an obscure-even-in-his-time Patagonian poet. Today, translating an epitaph on infancy, I came across this line he wrote:
"It is good to understand that we are made of memory,
that time grows without listening to us.
That there are many things we do not understand."
I turned to a kind of spirituality known for practicing robust and sacred understandings of the rituals of loss and dying, and this was a wise instinct; despite my relatively young age, I've experienced more death than most I know who are in a similar station and generation and citizenship in life. It makes good sense to need something larger than our Western framework can hold — and our Western framework does poor work of containing the complex shadow lives of death, dying, aging, grieving.
The white static that happens for people who can't bear children after they pass their child-bearing years. The solitude of a person who outlives their friends. What to do in the face of a long illness. What to do when your nicest friend is battling terminal illness way too young.

Things that helped change these confront my damaging patterns, my loss of people I love, my creeping self-doubt and bone-tiredness with grey:
sound meditation (whatever you like, even music, but binaural beats and Tibetan singing bowls worked best for me)

visualization (my favorite included imagining being inside of a dirt devil of all of the things I am obligated to do, and then stepping through it to the other side, where a field — in my case, due to my upbringing, cotton — waited for me)

disrupting my thoughts with breath*

getting right with taking naps (and

understanding just exactly how complicated sleep is

— for example, we're the only animals on the planet who force ourselves to get all of our sleep in one fell swoop)

active journaling

anything & everything by

Tara Brach

, who combines psychology with mindfulness better than most anyone I've seen (and whose voice sounds exactly like my therapist's, which is comforting to me)
It's true that your brain cannot be reprogrammed in a month. However, I just went to the same, massive writing conference I go to every year—I just returned last night. It's 15,000 people who all extrude their loneliness and observative introversion and careful natures and breakup baggage and book deals into the bowels of convention centers at rotating cities every year. It's a conference I need to go to for my career, and in the past it has filled me with all of the aforementioned toxins, but has also been a beautiful, overwhelming mix of seeing massive amounts of people I love all crammed into bars and coffee shops and libraries and public halls to hear just a few lines of their favorite authors. To click their tongues and shake their heads and say "damn".
Going this year endowed with the ability to disrupt my body's anxiety response with breath was life-saving. I felt like I imagine Kevin does in Home Alone, when he seeing the glowing red face of the furnace in the basement and yells I'M NOT AFRAID OF YOU ANYMORE!
It didn't hurt that Portland was falling all over itself in magnolias, and the sun shone for three days straight at 70 degrees, that I had champagne in the sun with friends, that I got a few freckles and got my cheeks kissed by beloveds, that I overheard two young poets I'd never met before talking about my book in glowing ways, without knowing I could hear them. It didn't hurt that I came home laden with books that I immediately dove into, and that this week, though it's raining, I have Spring Break and I am only one day in and have felt so inspired that I've already written four new poems.
It doesn't hurt that my life has been here, beautiful and shining, the whole time. When I need reminding, I can just follow the sound of the bell, leaving the bell.
I love you,
July