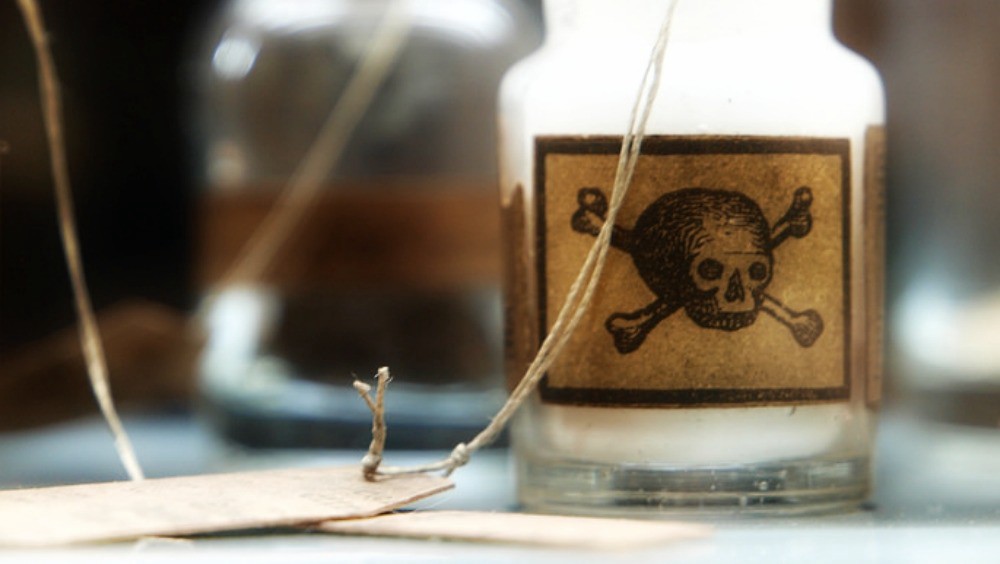 What was it about the second half of the twentieth century that allowed for new religious movements to emerge, gain a following, and lead people to their deaths?
Twenty years ago on March 26, 39 bodies were found beneath purple shrouds inside a San Diego mansion. Members of Heaven's Gate, taking a page from Derek Humphry's 1992 how-to guide — Final Exit: The Practicalities of Self Deliverance and Assisted Suicide for the Dying — imbibed barbiturates and vodka with applesauce or pudding, tied plastic bags around their heads, lost consciousness, and were soon dead.
This marks the last cult-driven mass suicide in the United States up to the present day. In the 20 years before Heaven's Gate, America's new religious movements — like Jim Jones' Peoples Temple in Jonestown and David Koresh's Branch Davidians in Waco, Texas — had claimed more than 1,000 lives (over 900 alone just in Jonestown) either in suicide, governmental stand-offs, or a combination of both.
Meanwhile, some of the other religions that emerged around the same time, such as the Church of Scientology and the Family International (formerly the Children of God), continue to exist today with no such incidents — surfacing complicated questions about why certain new religious groups commit or incite large-scale acts of violence, while some don't. (Certainly the majority of organized religions have a long and bloody history; killing in the name of god is one of humanity's all-time favorite past times.)
What was it about the second half of the twentieth century that allowed for new religious movements to emerge, gain a following, and lead people to their deaths? Is the absence of such an event a testament to the evolution of our collective psyches, our law enforcement, or something else?
Why hasn't such an event transpired in two decades?
The temporal proximity of the suicides at the Waco siege, Jonestown, and Heaven's Gate (the details of which we'll get to in a minute) makes it tempting to connect them on a psycho-socio-cultural level. But experts say they've found no correlation whatsoever — could their 20-year window be a coincidence?
"We kept looking for patterns," Dr. J. Gordon Melton, distinguished professor of American religious history at Baylor University and author of Melton's Encyclopedia of American Religions, told me. "But we couldn't find any."
The lack of a twenty-first century Waco — which had a death toll marked by suicide, but was primarily the result of violent governmental intervention — is, for Melton, due in part to a change in law enforcement tactics, as well as media coverage.
"There was a lot of pressure on the media to stop calling new religions 'cults' and treat them a little more even-handedly and not assume that any group that was 'weird' was also dangerous."
Though familiar, the term "cult" is not terribly helpful as an analytic category, as it describes very different groups depending on who you're talking to. In 2009, the Russian Ministry of Justice put out a list of totalitarian sects and extremist cults; Mormons made the cut. In Utah, however, 55% of the population is Mormon. This is some troubling math.
As Benjamin Zeller, an associate professor of religion at Lake Forest College and author of Heaven's Gate: America's UFO Religion, told me, "One man's cult is another man's mainstream religion." "Cult" is a pejorative term that Zeller defines as: "Someone else's religion that you don't like." Contemporary sociologists prefer to call these groups "emergent," "alternative," or "new religions."
The term 'cult' is not terribly helpful as an analytic category, as it describes very different groups depending on who you're talking to.
These terms are highly fluid, as religion remains a tricky thing to generalize and define. Heaven's Gate, however, fits into any of these three categories with little resistance.
Formed in 1973, this was certainly a "new" or "emergent" religion. It had deep roots in Christianity, but with New Age twists that easily earned it the "alternative" title. These twists — such as the belief that the earth was a garden in which aliens planted souls — made outsiders consider its adherents eccentric if not "brainwashed" (another rhetorical nuisance for sociologists).
At the site of the suicides, there were plenty of bizarre details for the media to latch onto as well. Members believed they were going to evolve into aliens, and nine of the men had voluntarily been castrated in Mexico. They were all wearing uniforms — complete with black Nike sneakers — and they all had five dollars and a roll of quarters in their pockets. (Apparently this was an inside joke about always having bus fare.)
For Zeller, their peculiarities made them interesting, but not dismissible or mockable. "From the outside, it looks ridiculous," he told me, but when examined more closely, it reveals our implicit bias toward more sanctioned, organized religions, and our intrinsic desire to Other these groups rather than understand them.
"It was never satisfying to me to just say they were 'crazy' or brainwashed. I think that it is too simple for us to assume that they are unlike us, and that they are 'others,' and we can just assume that they were irrational.
The vast majority of these people have basically what I would call everyday ordinary goals in their lives. They want to be happy, they want to feel like they are part of something which gives them meaning, they want to be able to put food on the table and have a place to sleep, they want to find success in a relationship, in love, they want to raise children, they want the same sort of boring stuff the rest of us want.
It's just that the majority of them, they want it in such a way that none of the existing religions worked [for them]. The people who join new religions are looking for something they can't find anywhere else, and they tend to want solutions which seem more extreme to the rest of us."
Heaven's Gate's was founded by Bonnie Lu Nettles and Marshall Herff Applewhite, who called themselves "Ti" and "Do," pronounced like the musical notes. They met in 1972 at the Houston hospital in which Nettles was a nurse. Applewhite was going through a divorce; he had recently been fired as a music teacher for having an affair with a student.
Nettles' knowledge of mysticism attracted Applewhite, who, despite being raised Presbyterian (and briefly attending seminary school) was interested in other forms of spirituality; at their first meeting, Nettles read Applewhite's astrological chart. They were the only two dedicated members until 1975, when they became involved with Clarence Klug — he was at the helm of a metaphysical group called "Self-Initiation" — and the L.A. metaphysical scene. After a couple dozen people left Klug's group to join Nettles and Applewhite, momentum built. At their height a few years later, Heaven's Gate had several hundred members.
Heaven's Gate's doctrine changed throughout the years, but adherents consistently preached asceticism, denying themselves anything that engaged too much with their humanness, such as having sex or eating for pleasure. Ultimately their goal was to enter the "Evolutionary Level Above Human," a material ascendance into space and a metamorphosis from human flesh into a nongendered body that Applewhite described in a recruitment video as a "very attractive extraterrestrial." This migration was necessary because, in one of their more confusing beliefs, the earth was going to be "recycled"; in other words, our planet was slated for a kind of watered-down Armageddon.
It is too simple for us to assume that they are unlike us, and that they are 'others.'
Heaven's Gate members originally believed a UFO would take them away. Later they predicted they'd ascend after being martyred. Applewhite and Nettles had long predicted they'd be killed for their beliefs and then come back to life, fulfilling the role of "the Two" in Revelation who are killed by a beast, rise three days later, and are taken up to heaven in a cloud.
Eventually all the remaining members chose to take their own lives. (Except for Nettles, who never got the chance, as she died of liver cancer in 1985.)
Applewhite harbored notions that he would be assassinated, most likely by the U.S. government, a fear which, in part, fueled his eventual suicide. His fears had precedence: The incident at Ruby Ridge in 1992 and the Waco siege the following year were evidence that clashes between alternative groups and the government could be deadly.
The Weaver family at Ruby Ridge in Idaho and the Branch Davidians — led by David Koresh in Waco, Texas — had both been illegally stockpiling weapons for the apocalypse. When the FBI intervened at Ruby Ridge, and Alcohol, Tobacco, and Firearms (ATF) agents intervened in Waco, long, violent standoffs ensued, resulting in 79 (including a dog) combined deaths.
Heaven's Gate members however, were already determined to depart their human bodies come hell, high water, or the FBI.
"Members of Heaven's Gate came to believe the government might come and kill them and that would solve their problem for them," explains Zeller.
"When the government did not come to kill Heaven's Gate members, only then did they begin to embrace suicide as an option because it was clear that this wasn't going to be done to them. Eventually they came to decide they had to do it for themselves. So, paradoxically the Branch Davidians and Waco are part of the story, but it's because it didn't happen with Heaven's Gate that they had to commit suicide."
While Heaven's Gate members had been gathering weapons for a makeshift arsenal themselves they decided in the end — reportedly at Humphry's recommendation — to opt instead for death by apple sauce.
Troublingly, there doesn't seem to be much of a common thread running through the violent ends of these alternative groups — besides their violence that is — which leaves us reasoning in circles.
Melton explained to me that after the Waco siege:
"Texas rangers were asked what they would have done if they had been in the same position that the ATFs were in, and they said, 'We would have knocked on the door and arrested David Koresh and we would have taken him away and that'd be it. We would not have used the kind of force that the ATFs used.'
Then you have [Heaven's Gate]. It peaked at 200 members…and then it just kept whittling down and you were left in the end with a group of people that were ready to commit suicide."
Between the time Applewhite first approached the other members of Heaven's Gate about collective suicide and the actual event, only a couple of members chose to leave.
The 1978 mass suicide by over 900 members of the Peoples Temple in Jonestown is, again, not easily compared to Heaven's Gate, other than in the manner of their deaths — suicide by poison. But while members of Heaven's Gate believed they were choosing life instead of death, Jim Jones told the members of the Peoples Temple that they were about to be attacked, presumably by the government, and that what they were doing was a "revolutionary act."
There doesn't seem to be much of a common thread running through the violent ends of these alternative groups — besides their violence.
Many of those who drank Jones' grape-flavored cyanide, however, were children, which smacks more of murder than of suicide. All the members of Heaven's Gate were adults; Applewhite didn't think children could make decisions about entering the "Evolutionary Level Above Human."
Heaven's Gate also tended to attract members of the counterculture of the '60s and '70s who, according to Zeller:
"… ended up becoming religious or spiritual seekers; they start looking for other options. Most people who join new religions end up having experimented with other new religions or other alternative religious practices beforehand. Obviously there always has to be a group which is a person's first group they join, but often people then leave that group and join another one."
Meanwhile Jonestown mostly recruited from some of the most vulnerable populations, including the elderly Black community, women, children, and working class people. A comprehensive 2005 study — Demographics and the Black Religious Culture of Peoples Temple — by San Diego found that:
"African Americans had long supported the Temple with contributions, tithes and wages while living in California, but in Jonestown it was clear that the Social Security checks of black senior citizens made up the primary source of income for almost a year…"
While the human mind loves to compulsively organize and codify our experiences to make sense of our world — particularly violent acts under the auspices of religion — helpful patterns between these emergent religions have yet to materialize.
Instead, it can be far more fruitful to look at the similarities in which outsiders interacted with these groups.
"Cultists are people too," Zeller summarized. Of course individual crimes — such as financial predation in the Church of Scientology and the rampant child abuse in the Branch Davidians and the Catholic Church — should be investigated and prosecuted, but demonizing some groups only strengthens the "us" and "them" dynamic, which is tenuous considering the subjectivity of the way we apply categories. "There's no real way to define cult and exclude religion and vice versa," Zeller explained.
Twenty years after the effective death of Heaven's Gate, Zeller is still interested in getting inside the members' minds. In the inescapable dichotomy of "us" and "them," he explores, to the best of his ability, the latter:
"They made very different choices which look frightening and perhaps ridiculous to us, but we need to understand why they made those choices. We need to understand why they believed and acted the way they did. And then, if we choose to believe it was nonsense, so be it. I don't think they were right; I have no interest in joining them. However, in my study of them, I've come to understand why for them it made sense, and I think that's important when we look more broadly around the world at all sorts of groups."