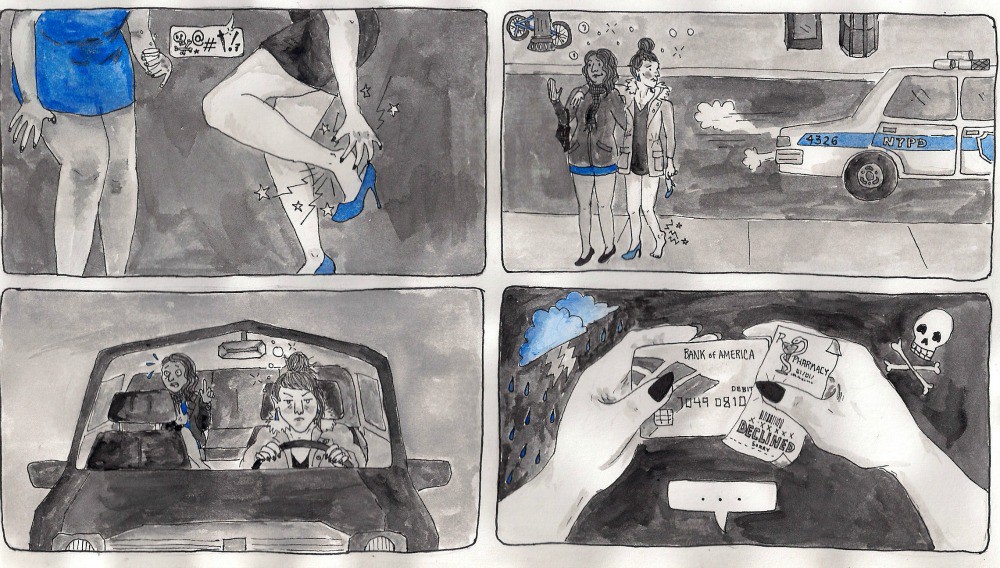 By Krystyna Hutchinson
A five-shots-of-anything-for-$10 deal, a young Tom Selleck lookalike, a swollen ankle, a cop car, a lost cab, and bumfuck Brooklyn . . . "Guys We Fucked" co-host Krystyna Hutchinson opens up about a New Year's Eve to remember (and regret).
Have your own sordid tale of an evening gone wrong to share? Email getestablished@theestablishment.co and include "Worst Night Ever" in the subject line.