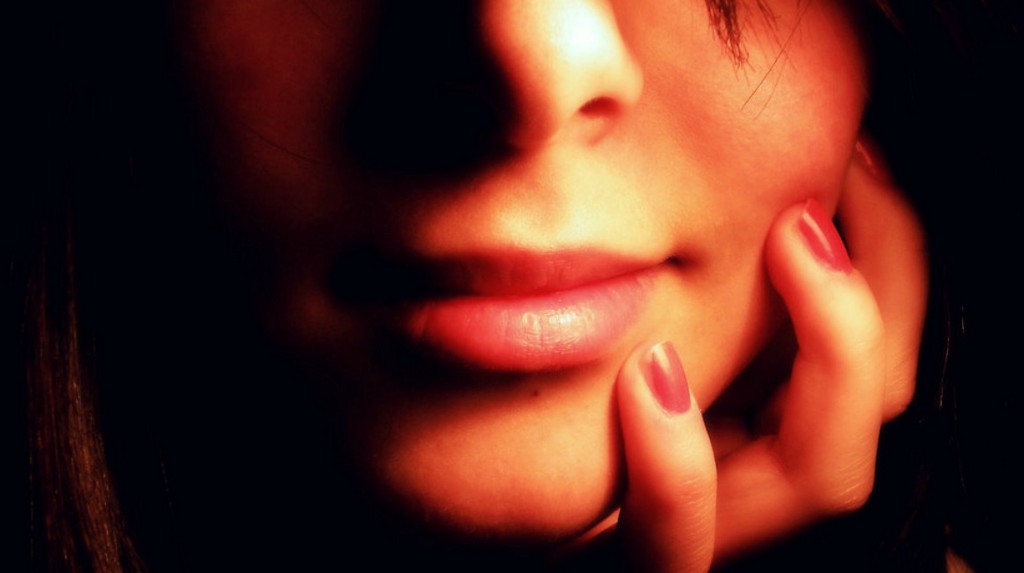 A woman's naked body is deemed a danger.
Maybe you were just calling to let me know I accidentally wore the shoes from the spa back to my room. If so, I apologize, and the rest of this doesn't apply to you.
In the event that you somehow caught a glimpse of me and were trying to save me from embarrassment, I'm not embarrassed.
I know all the reasons you think I'm embarrassed.
I'm supposed to be embarrassed because I've done something dangerous.
A woman's naked body is deemed a danger. If someone finds it attractive, people fear it could be violated. And they fear that if that happened, that would be the body's fault. As if striking up a conversation and deciding if you'd both like to have sex were not a viable option.
People fear that if someone were to find it unattractive, displaying it would be wrong, because a woman showing her body is supposed to be just so. As if my private time were a strip show.
I'm supposed to be embarrassed because being sexy is being bad.
I'm supposed to be embarrassed because I'm aware that my genitals respond to pressure, though I'm allowed to say my tongue responds to food and my throat responds to water.
People are afraid of a woman in touch with her body because a woman in touch with her body is in touch with her needs, and a woman in touch with her needs doesn't put up with people who act like they don't matter. Which means she doesn't put up with the world.
I'm not just talking about masturbation anymore.
The only thing scarier than a woman in touch with her needs is a man in touch with a woman's needs. He's disturbing the whole order of things. He's ceding the throne — and betraying the other men it seats, the ones who thought he had their back.
A friend of mine once told me he'd never tell his friends he'd gone down on women, because that would make him seem submissive.
In the same conversation, he asked if I liked when a guy came on my body. When I said "meh," he actually seemed offended.
People are offended by a woman who feels her own pleasure without offering it to someone else, who enjoys her own body rather than just enjoying it vicariously through someone else. Even if it's as innocent as leaning into the jets of a private hot tub.
I was 5 when I first masturbated in a hot tub. I didn't knew what masturbation was; I told my friends the jets massaged your private parts. I didn't know what an orgasm was; I told my friends it starts tickling too much and then you stop.
Was that 5-year-old dirty? Was she tempting? Was she slutty?
Because I'm no different from her now.
Like her, I'm just experiencing my body, not as a sight but as a source of sensation.
When you move from sight to sensation, hierarchies disappear. A woman can enjoy being inside her body no matter how "beautiful" or "ugly" it is, and that's scary. If women aren't deemed dangerous for being beautiful, they're deemed dangerous for being "ugly" and feeling good anyway.
A naked man is not dangerous unless a woman's looking at him. In fact, the only thing more embarrassing than a naked woman is a woman's glance at a naked man. A man, being looked at, cedes his throne.
By entering this jacuzzi, I'm climbing onto that throne without permission. I'm refusing to deny the reality that I have a body. I'm refusing to ignore my needs or feelings. I'm proclaiming that the tingles in my spine and the heat between my legs deserve attention with no more and no less attention than a man's.
I realize that phone call was probably about my shoes or something else irrelevant to this. But the momentary panic it induced is relevant. Because I feel it — that fear of being caught inside my body.
I know I'm not supposed to be in here. I'm supposed to be on the outside looking in, looking with the same eyes as whoever might've spotted me.
And for a second, when that phone rang, I thought the jig was up. I thought, "shit, now they know I know. They know I know I'm a person. They know I know they've been lying."
And for that second, I was embarrassed.
But then I remembered that 5-year-old, and the tickling jets. She was innocent, and so am I.