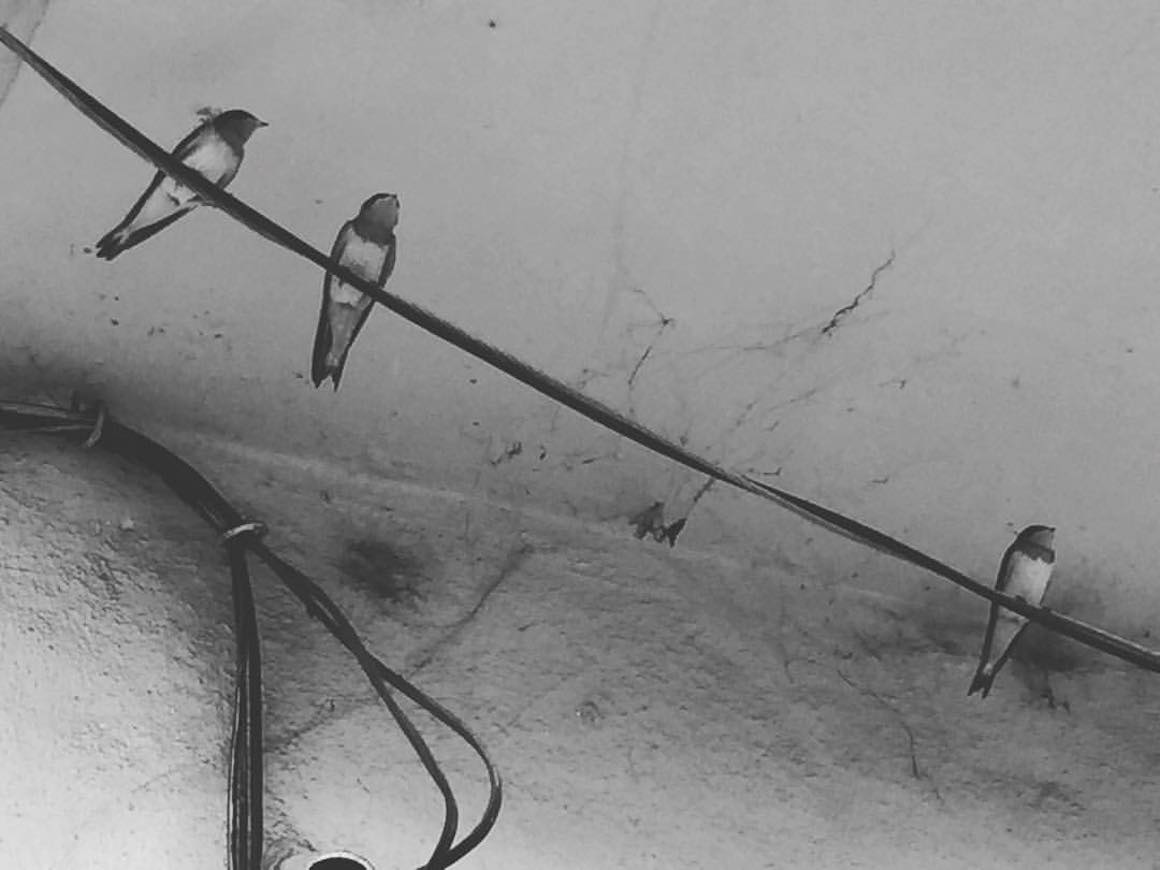 Men need to learn that rejection isn't a personal attack.
Growing up, TV convinced me that rejection wasn't only hurtful, but also inherently cruel. From baby shows whose hosts routinely tore down the fourth wall and begged for companionship to very special episodes of Disney Channel sitcoms wherein the protagonist has no choice but to befriend a marginalized character in order to save them, the insidious message was clear: "No" was almost always the wrong answer. In a typical kid's show, a protagonist's bedrock relationships were impossible to leave or be ousted from because of their lives' strict adherence to "The Status Quo is God," a trope that dictates everything in an episode reverts back to how it originally was at the beginning before the credits can roll.
I graduated to the fraught world of teen dramas and anime in middle school. When I'd finished Gilmore Girls and Fruits Basket, I became infatuated with the many iterations of Degrassi that populated the airwaves in the mid 2000s. Though the storylines and language that made my beloved fictitious worlds whole became more mature and dynamic, their misrepresentations of rejection only grew worse. In the world of adult and adult-ish media, the refusal of attention wasn't a solvable child-friendly problem-of-the-week. It was the absolute worst thing in existence, the ultimate form of humiliation. For the hero, being turned down was an intense personal smite, a societal defect, or both.
Writers often framed permanent rejections—the ones that couldn't be overcome—as misunderstandings by using instances of the protagonist being accepted as proof. A denial of admission from any dream school became not a matter of luck but the fault of gatekeepers who could never understand the hero's true talent. Same for an aloof heart-throb: the hero was too good to be rejected by them, so of course there would be some better, more accepting love interest in plain view for the jilted once the jilter realized their mistake.
Both on television and in real life, there are the uncomfortable gender politics of rejection. Girls are expected to find polite, nice answers to their problems while boys destroy the boundaries that hold them back. A strong boy never turned down a challenge; he either finished it, or hid his defeat, lest he be thought of as weak. As the boys in my life became more demanding, I became shy and cloying. I forced myself to kiss family members on the cheek when I was mad at them or didn't like the texture of their skin, fearing that if didn't and they died, they'd die feeling alone. I always said thank you, even when I didn't mean it, even when people didn't deserve it.  
Only after I switched out passivity for critical introspection did I learn that "no" wasn't a mean word. I was just as entitled to use it as anyone else. But media continues to misconstrue its fundamental purpose and, by extension, consent. Consent advocates in all media spaces need to teach people, especially men and boys pressured by the immense weight of their need be invulnerable, that rejection is not an inherent wrong but objective instrument that can be separated from situational subtext.

We're social creatures by nature. Early humans survived harsh environments by depending on small enclaves of other humans in order to meet survival and reproductive needs. Consequently, social rejection in any form then was often a literal death sentence. Human language uses the idea of hurt to describe both physical and emotional pains.
In a 2011 report, University of Michigan psychology professor Ethan Koss found that this conflation was the result of not just culture but also biology, upon discovering that rejection and physical pain share a common somatosensory representation. Using a MRI to monitor brain activity, Koss had test subjects whose partners broke up with them perform two separate tasks: the first, stare at a picture of their former significant other and the second, receive a "noxious thermal stimulation." In both tests, the same regions of each subject's brain lit up on the MRI. A broken romance hurt only slightly less than an actual burn.
It's natural that rejection hurts, but that doesn't mean that it has to be oppressive. What makes humans humans isn't only our ability to feel but rather our ability to process our own emotions rationally, especially in an era where being denied companionship doesn't signify literal death.
Both on television and in real-life, there are the uncomfortable gender politics of rejection. Girls are expected to find polite, nice answers to their problems while boys destroy the boundaries that hold them back.
Click To Tweet
Not all rejection is personal. Institutional prejudices influence who we accept and who we reject.
I first became aware of this after my introduction to sexual racism. OkCupid's popular five year study revealed that heterosexual Black women and Asian men statistically received the least amount of attention from all men and all women respectively. I found the results disheartening, but even worse was the discourse surrounding them. People in my life both on and offline likened personal preference to the act of disregarding a whole race of people as potential romantic partners. Even those condemning the senseless vapidity behind online dating culture didn't seem to understand that the study wasn't about silly preferences at all, but the outright discrimination and social conditioning that weaponized rejection.
I wanted to be desired and I wanted to fight the very idea of it. I couldn't force racists who I didn't even like to like me. I became apathetic to the concept of attraction as a natural construct. I didn't care if anti-Black men didn't want to date me. I cared because many of them were in positions of power that allow them to determine the metrics of desirability, a valuable social currency. I cared because once in middle school, a white acquaintance of mine had told me they liked the hyper-realistic sketch I'd done of myself because my features looked beautiful on the white watercolor paper.
Because no one believed the victims of serial rapist Daniel Holtzclaw since they were Black women, and thus historically viewed as un-rapeable. And because Tinder dates wouldn't stop fetishizing me for my Blackness, and when I told one of them to stop he said, "What? Did you want me to say I think you're ugly? Is that what you want?"
For as long as I can remember, the white spaces I inhabited have operated as echo chambers for heterosexual men to routinely remind me of their God-given right to say that not liking me sexually was the same as not liking a man. It was especially ironic when the same people complained about superficial women who didn't want to sleep with them. I felt their contempt everywhere, in articles that use pseudoscience to argue how Asians are inherently cute and Black people masculine, on websites dedicated to pretty women that completely exclude black and brown women. I felt it even in explicitly black media when black artists like Donald Glover declared their fetishistic infatuation for women of other races and existential boredom for those in their own communities.
In her recent essay "Does Anyone Have the Right to Sex?", Amia Srinivasan, a British-Indian philosopher, argues against the racial policing of sex and romance.
[…] [w]hereas you can quite reasonably demand that a group of children share their sandwiches inclusively, you just can't do the same with sex. What works in one case will not work in the other. Sex isn't a sandwich, and it isn't really like anything else either. There is nothing else so riven with politics and yet so inviolably personal. For better or worse, we must find a way to take sex on its own terms.
Srinivasan criticizes how feminist consent advocates make overly simplistic one-to-one comparison between sex, a human trait, and some personal object, creating a false discord between moral consciousness and consent that allows sexually regressive subreddits to thrive. Traditional consent politics, she argues, objectifies the people it tries to protect, reinforcing the idea of sexuality as a valuable currency rather than a non-transferable essence of being. For instance, the Rebecca Solnit essay "Men Explain Lolita to Me" compares sex to a sandwich. "Tea and Consent," a British-produced PSA, compares sex to tea. Sex is viewed as a good that can literally be consumed.
We need to acknowledge when rejection is based in problematic beliefs. According to Srinivasan, before teaching, sex educators should first familiarize themselves with radical self-love movements, groups unified by the idea that we all have a duty to transfigure, as best we can, our problematic and often racist biases in all parts of our lives. But that doesn't mean all rejection is based in institutionally-influenced prejudice. At a certain point, no one can be compelled to want someone.

I had to mute the television during Gossip Girl when Chuck Bass, a tragic rich boy, tries to attack Jenny Humphrey. I was afraid my mom would see and make me turn it off.
He lures Jenny away from a party and up to an abandoned rooftop, where he pins her down. The scene is visceral. She struggles against him until her brother Dan saves her, punching Chuck in the face. I assumed the attempted rape would become a central part of the narrative, reshaping the characters involved.
Chuck's punishment is as brief as it is indirect. In a subsequent episode, he and his classmates fight for a coveted usher position with Dartmouth College. Of course, already being an established villain from his first non-rapey appearance on screen, Chuck is rejected again, this time from being an usher. His cockiness makes his comeuppance more enjoyable for audiences even though it is only a passive form of poetic justice, a simultaneous erasure and acknowledgement of the severity of his most recent crime. As the series progresses, Jenny and all the other central characters quickly, wordlessly, forget Chuck's violent nature, absolving him from the unglamorous role of rapist and proving that the show can't handle the permanency of rejection.
At a certain point, no one can be compelled to want someone.
Click To Tweet
At best, rejection is portrayed as a weapon for smiting the Chucks of the world, and at worst it is the ultimate punishment. The latter is especially the case if the supposed victim is a man pursuing a woman. John Hughes' 1986 film Pretty In Pink created an indignant subculture of fans who believed Ducky, an affable nerd, deserved the affections of his closest friend Andie instead of quintessential '80s heartthrob Blane. In the Salon piece "The trouble with Duckie: How Pretty in Pink's most lovable character gave a generation of teenage boys the wrong idea," critic Jon Cyer invalidates the misplaced indignation behind "Duckiegate" by comparing Duckie to the more recent "nice guy" archetype, a man who believes the women he desires should reciprocate his male niceness with offers of romance or sex.
Duckie defenders fail to see Andie's decision to continue her friendship with Duckie after he insults her as a valid form of acceptance—all because of the pervasive idea that in order to truly love someone, we have to accept their sexual advances. The "friendzone" has come to mean something just as bad as indifference or contempt because, to them, rejection in every form is equally bad. They misinterpret her choice as an intentional slight against her best friend, without understanding that her rejection of him as a romantic partner isn't a rejection of his friendship or personhood.
Duckiegate is a part of an age-old paranoia that a woman's autonomy exists to oppress vulnerable men. If you type "false rape" into Reddit, the search results are too numerous to count. On the controversial subreddit r/MensRights, two of some of the most popular discussion threads suggest false rape allegations are rampant and that extremist MRAs known as Incels are right in their belief that women are sexual gatekeepers who resent Duckie-esque "beta-males." The group is an infamous star in the misogynistic and often racist constellation of online spaces colloquially known as the "manosphere." What they all share in common is their obsession with how society punishes men who aren't Blane-esque "Chad Thundercocks" by denying them sexual intimacy and, by extension, power, supposedly leaving them vulnerable to the judgmental perceptions of women.
They misinterpret her choice as an intentional slight against her best friend, without understanding that her rejection of him as a romantic partner isn't a rejection of his friendship or personhood.
Click To Tweet
While the manosphere loathes women, it doesn't defend the Chads who prey on them. Some of the most popular comments and posts on r/MensRights about Brock Turner, an ex-Stanford jock who sexually assaulted a woman in 2015, condemn the wealthy alpha male (comment: "[Turner] isn't being honest about what [the police report] said"). Same for convicted Steubenville rapists and former football stars Trent Mays and Ma'lik Richmond, the latter of whom is Black (post: "I think that as a community we should mention the Steubenville rape trials. We always talk about false rape allegations, but it's just as important that we acknowledge real accusations"). Compare this to the site's sympathetic view of Peter Naussenger, the middle class, white, nerdy man who fellow Columbia alum Emma Sulkowicz accused of sexual assault while the two were in college together.
Knowing that society believes punishment and rejection to be the same, MRAs view the ostracization of Chads as righteous and Duckies as offensive. To them, Chads not only deserve to not be loved by women but also hated by them. The internet Duckies believe they're oppressed because they think their rejection/ostracization is undeserved. 4chan is famous for drawing national attention to the victim blaming that embroiled the Steubenville case, going as far as to demonstrate IRL wearing Guy Fawkes masks, and to send death and rape threats to Sulkowicz for indirectly ousting her alleged rapist through performance art.

During a workshop on dating violence in college, everyone in the classroom had to come up with a characteristic of a healthy relationship. The room was quiet. We'd already filled up more than half the whiteboard with traits of an unhealthy one ("gaslighting," "physical violence," "intolerance," etc.). After a minute passed, a trickle of suggestions came, but they were all vague, and could apply to any type of relationship, good or bad. Hugs, hand holding, saying I love you—these were things even convicted wife killers had done.
It reminded me of that one cheesy '80s song "What Is Love?" where the singer basically just repeats the title and "baby don't hurt me." I said nothing. If I were asked to do the exercise now, I would say rejection was the ultimate sign of a solid partnership. Regardless of who's being problematic for what, acknowledging when a romance is or might turn sour is the definition of emotional strength.
However, going back in time won't be enough to change societal views on rejection. Improving our communities would mean forcing people, especially men, to not only embrace the idea of consent but to also reevaluate the intrinsic violence of desirability, using their own experiences with people's problematic preferences as an empathetic guide. Men are literally killing women for rejecting them. Until men learn it's okay to be rejected, no one will be safe. And that's going to take a cultural shift to turn "no" from an attack to just another word.